When attempting to save a project back from Microsoft Project (MSP) to Clarity PPM, a target error is generated that includes the following:
Beginning of message: Target: System Object ForwardC?TolinvokeMember (System String...
Error referenced: "Attempted to read or write protected memory. This is often an indication that other memory is corrupt."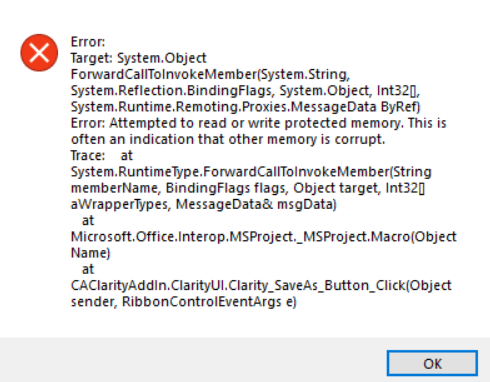 You may also see the following error as well: "Project is running into problems with the CA ppm addin for Microsoft project. If this keeps happening disable the add-in and check for available updates. do you want to disable it now?"