Section 1 of 3: Setup of the Self-Recovery Questions
Step 1: If the "Self-Recovery" option has been enabled in your policy, once the system is encrypted, the following message will automatically appear: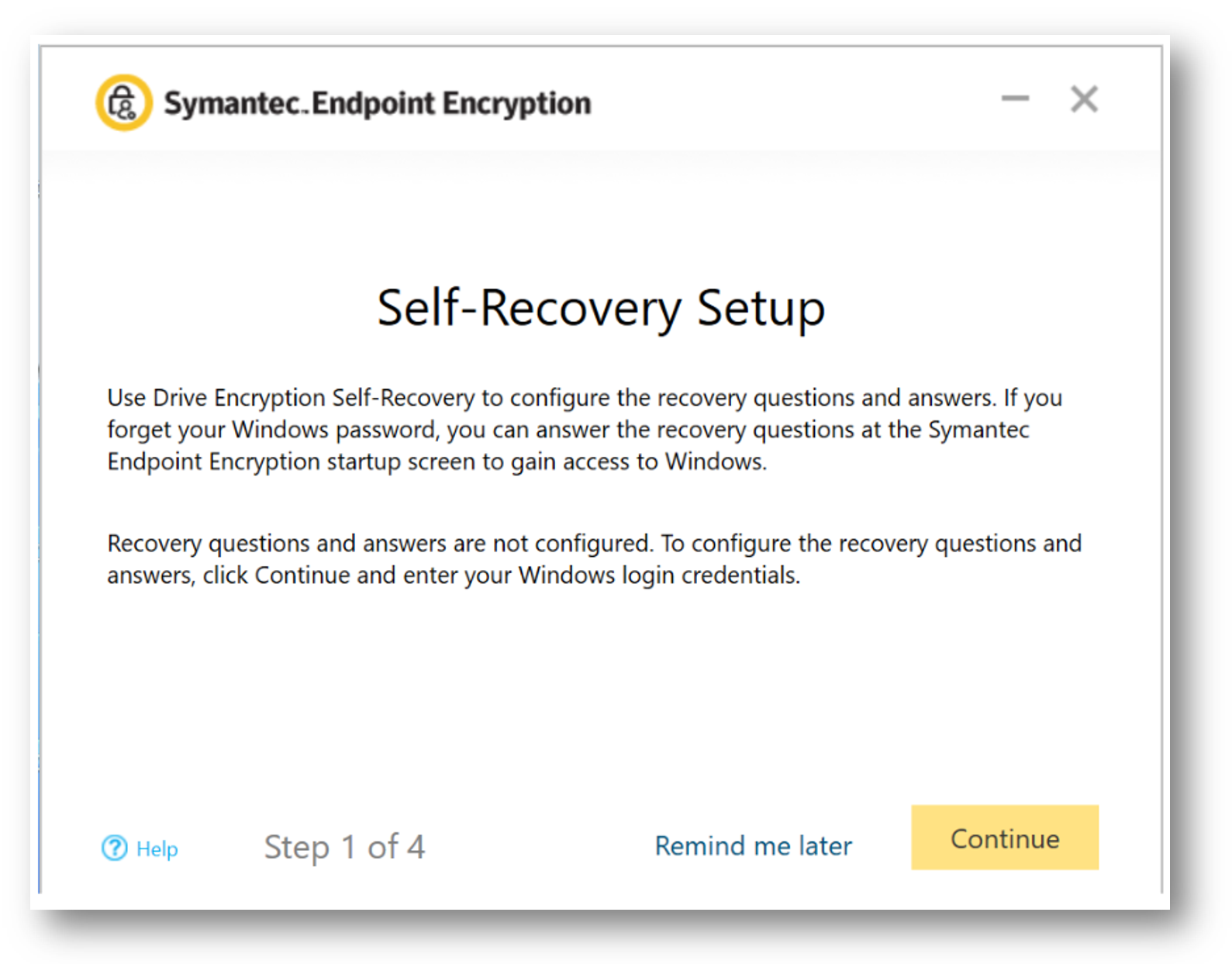 Step 2: Click "Continue" to proceed with setting up your questions:
In order to add the questions, you just first authenticate your password. Use your Windows password to this if you are using Single Sign-On: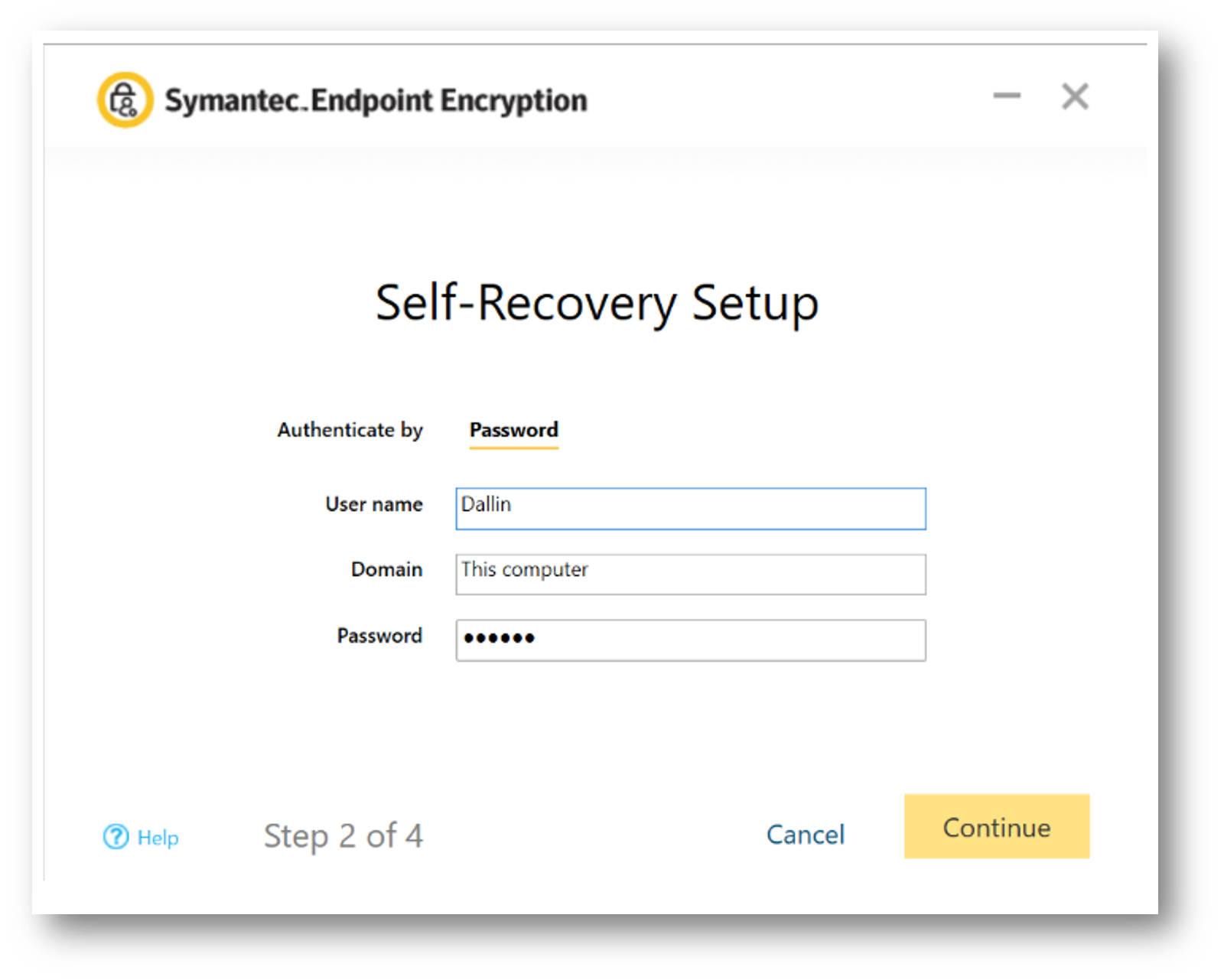 Step 3: Once the passphrase has been accepted, the following message will appear to allow you to configure your own questions and answers:
Each of these questions and answers are case sensitive, and must be entered exactly.
If one space is entered incorrectly, the password will not allow you to self-recover.

Step 4: Once you have entered the questions and answers, click "Save" to see the "Setup is Complete" dialogue, indicating the process was sucessful:
Section 2 of 3: Using the Self-Recovery Questions to boot a system
Now when you boot up your machine, you can use the Self-Recovery Questions, from Section 1 above, to boot the system up.
On the following screen, press the "F2" (Function 2) key: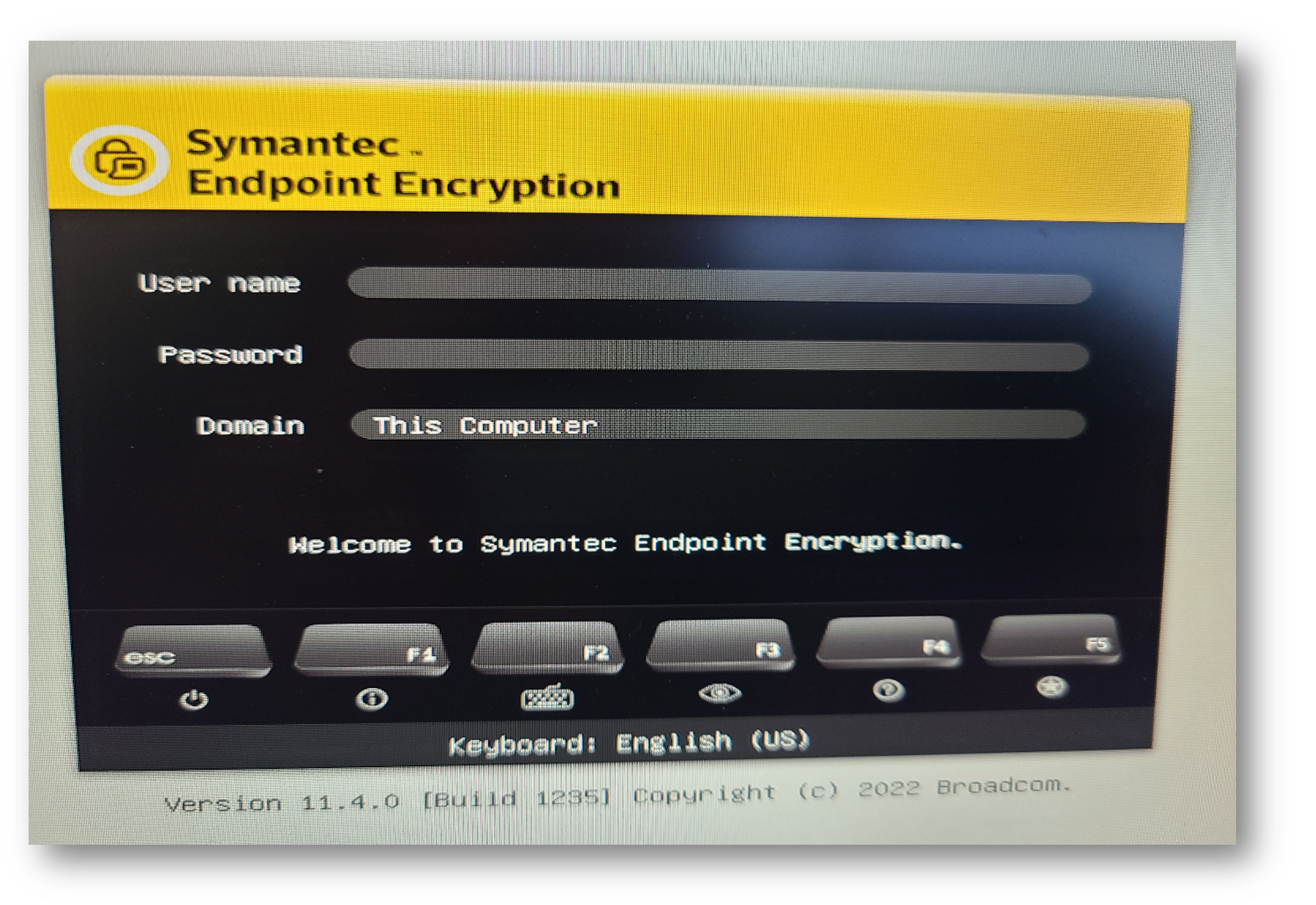 You will arrive at the following screen to select "Self Recovery":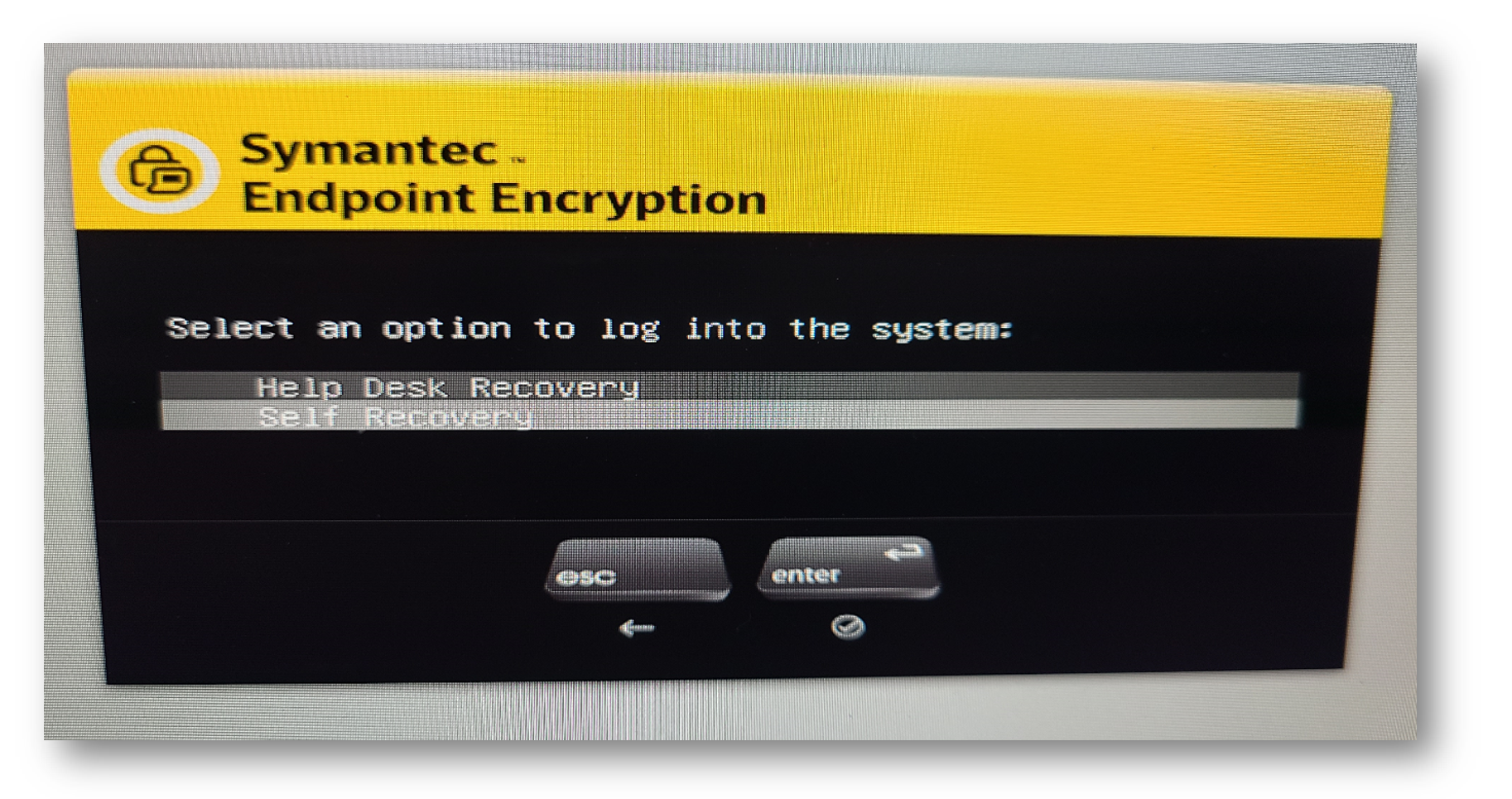 Next, you will see the following screen to prompt your username: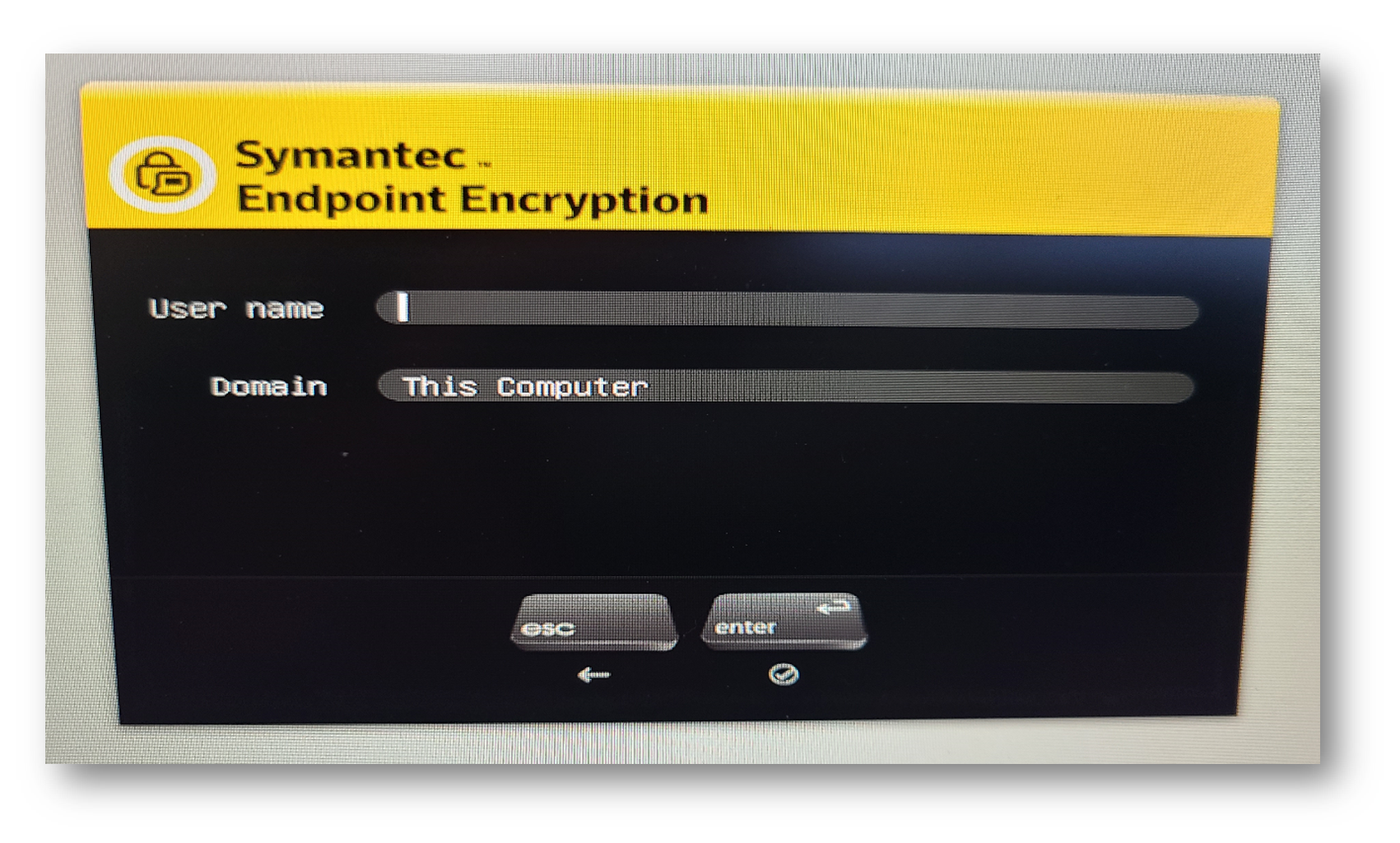 Enter your proper username that has been previously registered: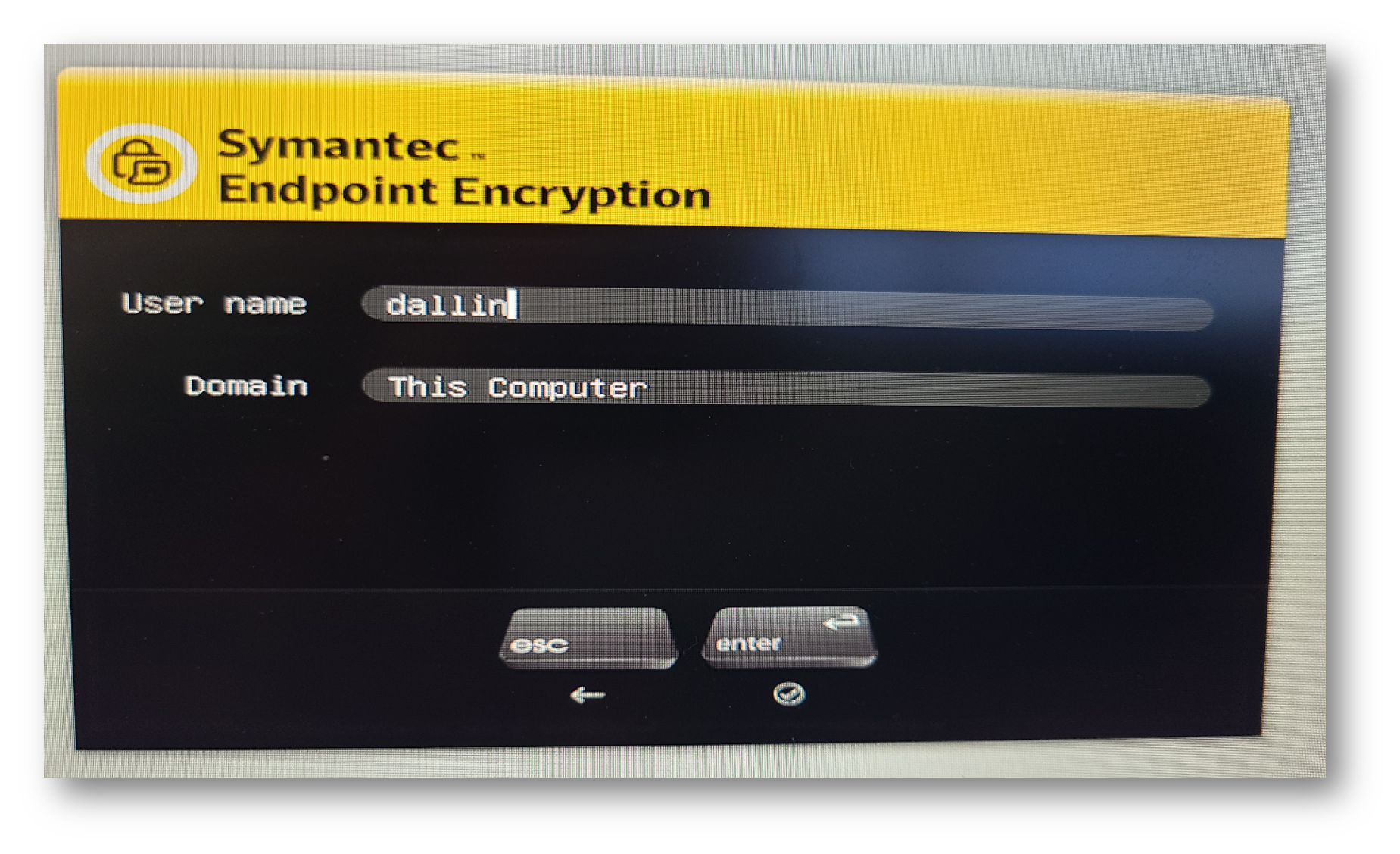 Note: If the wrong username is entered, the error "User not found or no self-recovery data. Try again", will appear.
You can retry this.
Once Successful, the following screen appears to enter Questions 1 through 3 in the following example: