Check that you have "Configure HTTPS binding" under the "Global Site Server Settings" page.

.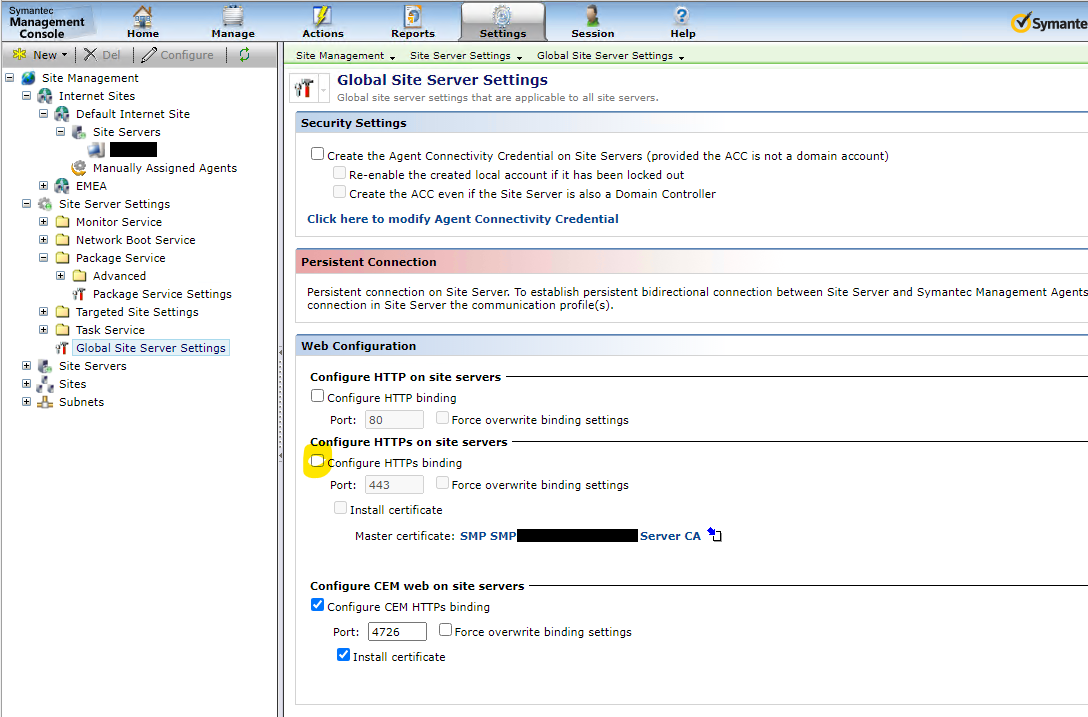 As well, check that the Site Server Communication Profile is set to HTTPS.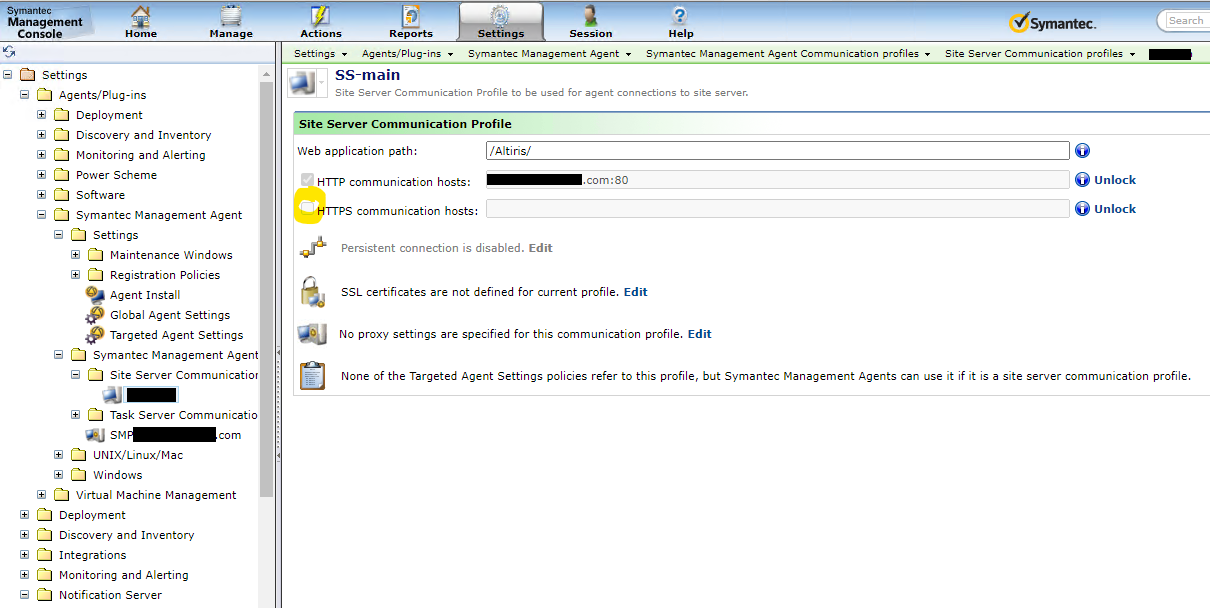 (Only required for setting up Cloud-enabled Management)
To serve CEM agents, site servers have to be configured to use HTTPS. This process is automated by Cloud-enabled Management Site Server Settings policy. When a new site server is assigned to an Internet site, an SSL certificate is distributed and HTTPS binding is created on the 4726 (changeable) port. By default, the Global Site Server Settings policy or Custom Certificate rollout settings do not affect the functionality of site servers that already use HTTPS. For example, if you assign a site server with an existing HTTPS binding to an Internet site, the binding is not overwritten


Configure sites and site servers to serve Cloud-enabled agents.
(Only required for setting up Cloud-enabled Management)
The Cloud-enabled agents that are behind the Internet gateway use Internet sites for determining site services. In the Symantec Management Console, you must add your site servers to a predefined Default Internet Site or other Internet sites that you want to use. You must also assign the Cloud-enabled computers to the sites that are based on resource targets. This manual assignment ensures that each computer remains a member of the appropriate site regardless of where it is physically located.
See Configuring sites and site servers to serve cloud-enabled agents