Unable to create Monitor Metrics - Error pops up: Localhost says VW.clientSideOnClose: RefrenceError: _ca_UnescapeCarCdata is not defined
Article ID: 236964
Updated On:
Products
Server Management Suite
IT Management Suite
Issue/Introduction
When we attempt to create a Metric based rule, using any type of agent-based metric, we receive the following error.
Home> Monitoring and Alerting> Monitor> Policies> Rule Library > Create new agent based (Click on *) >Metric> New Metric (Click on *)> Select metric >>choose a Metric and press ok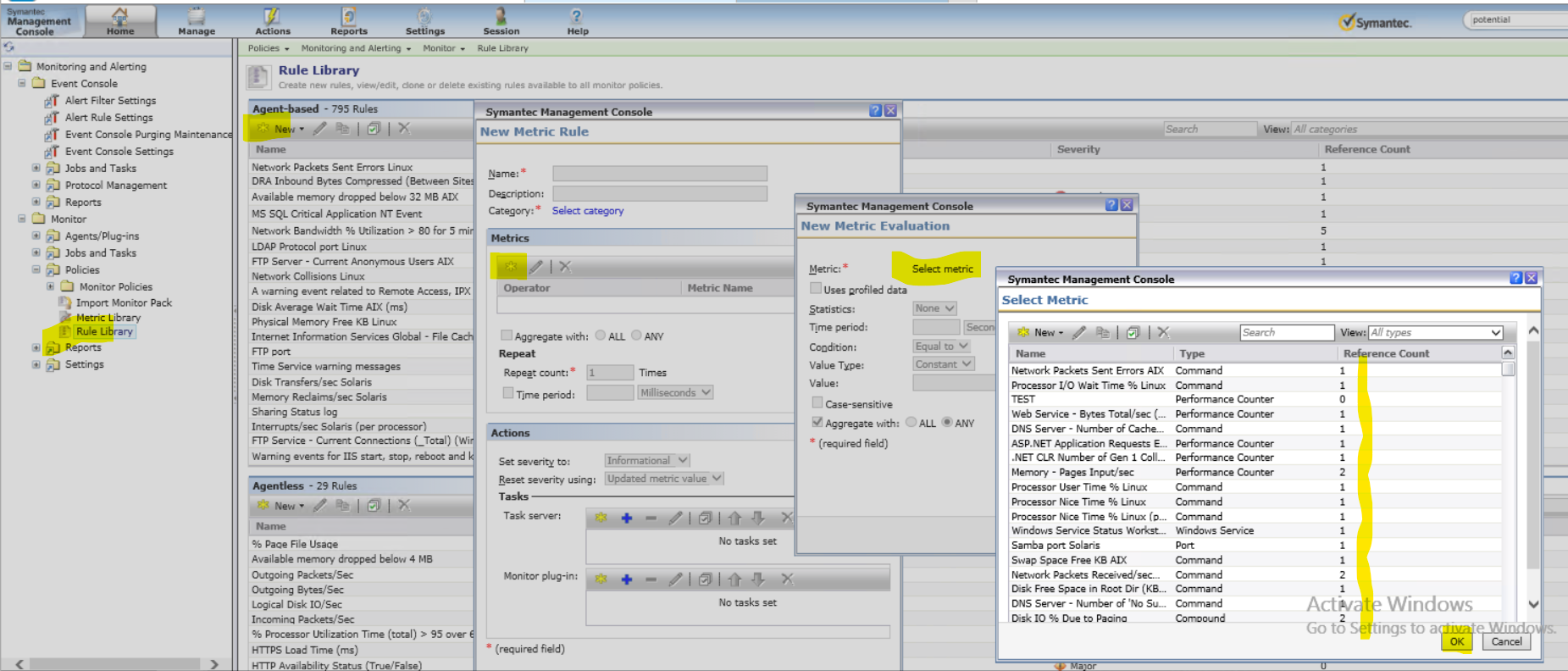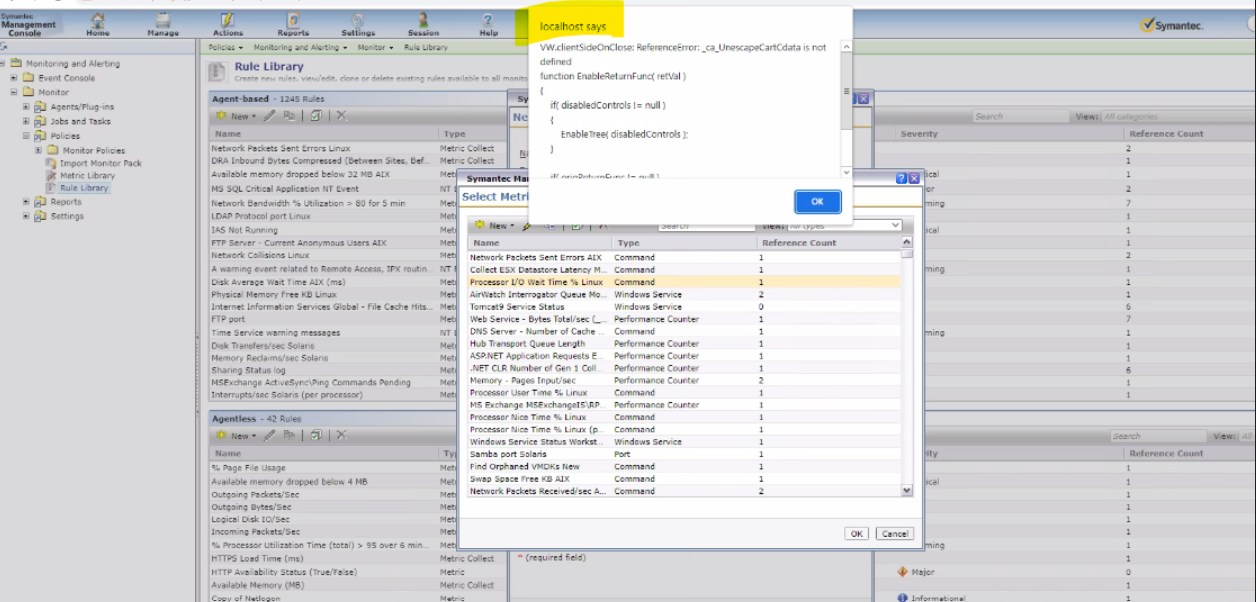 Resolution
This is a known issue and a non-cumulative (i.e. it is stand-alone SMP side only) Pointfix is provided.
Check the CUMULATIVE POST ITMS 8.6 RU2 POINT FIXES article.