1. Administrators create new searches using the 'New Search' link on the specific object (Model, Asset, Contact, Company, Location, etc.)
2. After selecting the search and search criteria fields, and providing a search title and description,
expand the search security section, as pictured below.
3. Under Role Access, click 'Select New' to add specific user roles to this search.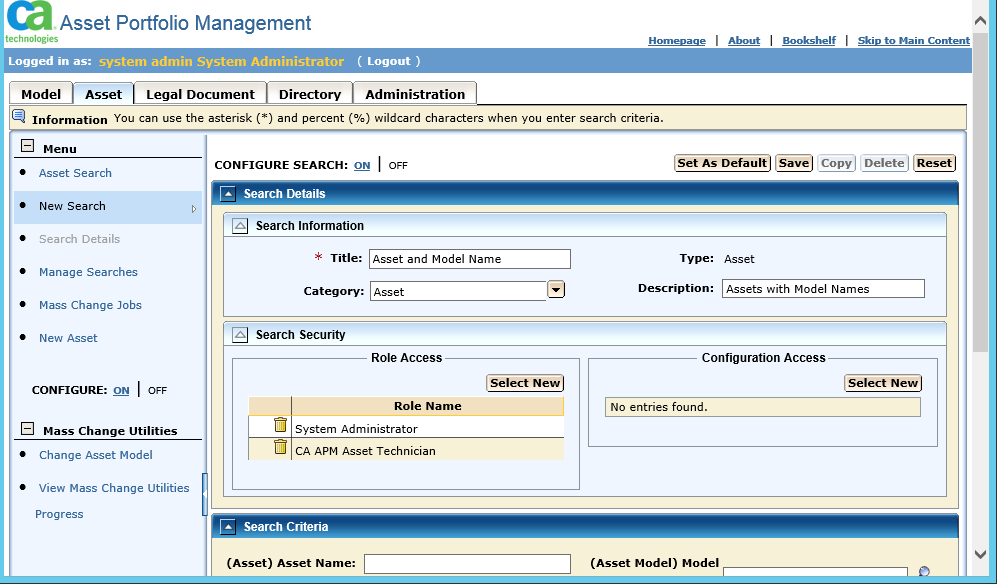 4. Save this search.
5. Navigate to the Administration -> User/Role Management and select the User Role where you want to assign this search as the default.
6. On the Role Details page, scroll to the section named Default Searches and click 'Select New'.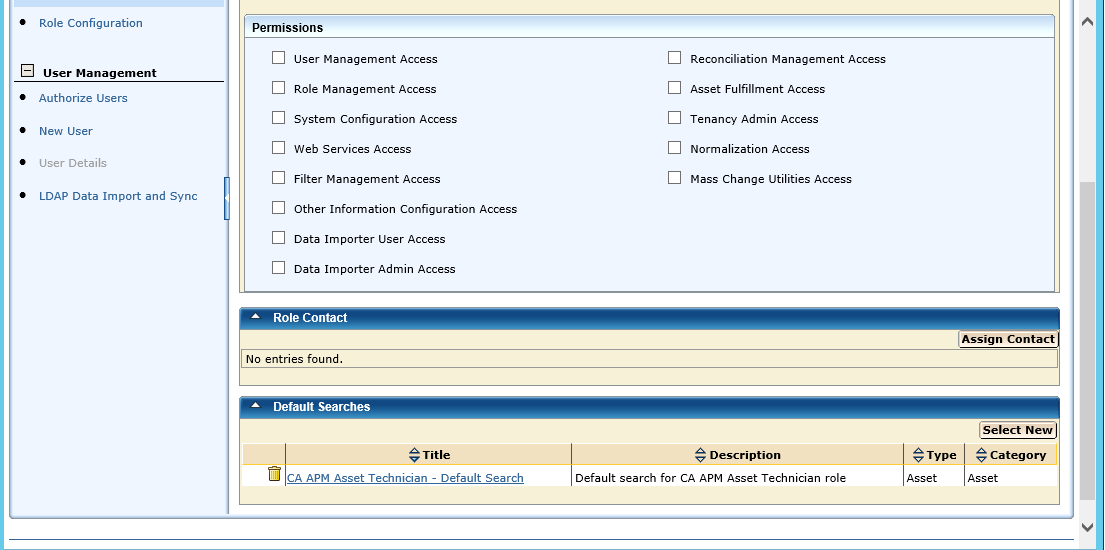 7. Save the changes to this User Role.
NOTE: There is only ONE default search per object. For example, only one default search for Model. One default search for Asset, etc.
8. When users log in, the default search assigned to their user role is in effect. The user can override this by creating a new search and
selecting the 'Set As Default' option on the new search.