"No policies found" message returned from GUI
Article ID: 94252
Updated On:
Products
Dynamic Capacity Intelligence
Issue/Introduction
All the defined policies are correctly listed on the CA Dynamic Capacity Intelligence GUI and all the details are shown, but, when clicking on the Queued one, a window with a 'No policies found' message is displayed.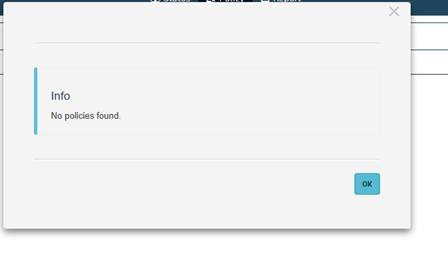 Environment
Release: CADCIU00200-1.5-Dynamic Capacity Intelligence-MSU
Component: DYCAPI

Cause
Some of the policy files, stored in the xml subdirectory, were in EBCDIC format while other ones were in ASCII format.
 
Resolution
Convert all the policies files to a single format (e.g. to EBCDIC).