CAMM pack data not making it from the Engine to the Presenter
Article ID: 94221
Updated On:
Issue/Introduction
After getting a device pack working and seeing the expected data results on the Local Controller (LC). On the Presenter/Data Collector (DC) that should receive the data from the LC and forward on to the Data Aggregator (DA), no data is seen
Environment
CA Performance Mangement 3.2
CA Mediation Manager 3.2
Engine and Presenter on different hosts
Resolution
The Delivery Service on the Local Controller the Engine is on sends a request through the LocalController to the MultiController to locate the IP address and TCP port of the Presenter.
The Delivery Service must be able to contact the Presenter on that address/TCP port.
The port can be seen in the CAMM UI :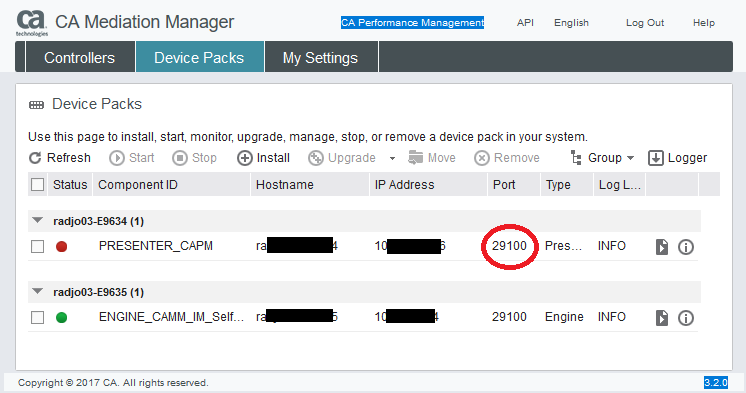 Additional Information
NA