To simplify making hub/tunnel connection changes after upgrading the hub, you can create a hub Configuration only package which contains the key values you wish to change and then deploy this package after deploying the new hub package to your hub servers.
Drag a hub probe to the local archive on your primary hub in Infrastructure Manager.
This will open the Update Packages dialogue for the hub probe with the Configure Only option selected:

Rename the package to prevent overwriting your hub probe package in the archive:


Select OK to save the change, then Edit the new package you created:


Edit the hub.cfx file in the configuration only package: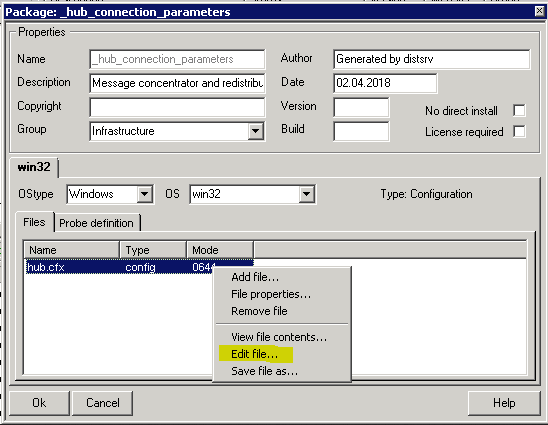 Delete everything from the hub.cfx file except for the hub/tunnel connection parameters:


Select OK to save the hub.cfx changes, then select OK to save the hub Configuration only package.

Reapplying these specific hub and tunnel connection parameters is required for all hub releases through the 7.93 hub probe release.