CA PAM 3.x: Enable RDP drive mapping by default
Article ID: 74316
Updated On:
Products
CA Privileged Access Manager (PAM)
Issue/Introduction
Once we enable "RDP Drive Mapping" under Global Settings -> Applet Customization, we would see below dialog box at Access -> RDP.
These check boxes are shown with unchecked but is there any way to be checked by default?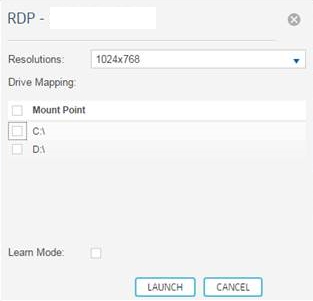 Resolution
There is currently no option to choose defaults for this.