Run Jxplorer and open a connection



Enter the required details
Host: <Provisioning server IP/hostname>
Port: 20394
Protocol: LDAP v3
Base DN: dc=etadb
Level: User + Password
User DN: eTDSAContainerName=DSAs,eTNamespaceName=CommonObjects,dc=etadb
Password: <password used when installing the provisioning directory)>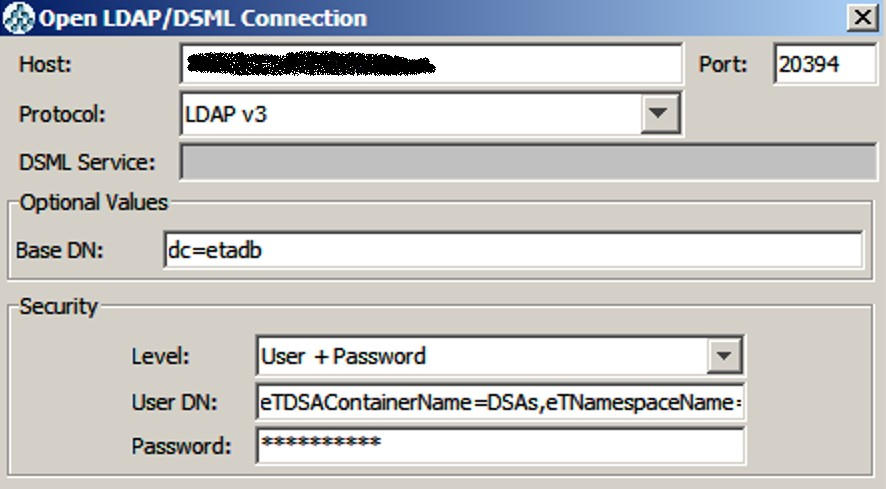 After connecting to the Provisioning directory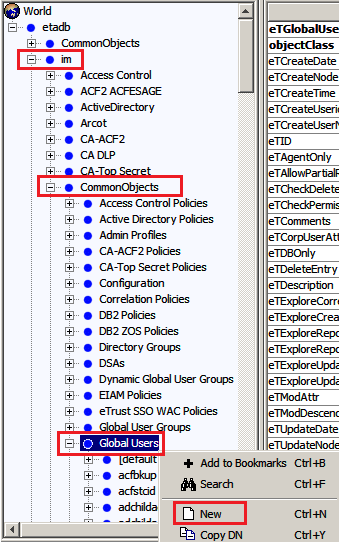 Create a temp user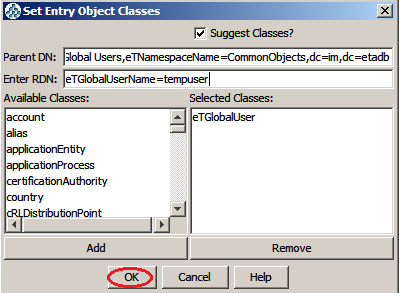 Set a password (eTPassword) for the temp user:

Set admin profile (eTUserAdminProfile) for the temp user:
eTAdminProfileName=DomainAdministrator,eTAdminProfileContainerName=Admin Profiles,eTNamespaceName=CommonObjects,dc=im

Click Submit to save the user creation

Log onto Provisioning Manager with the temp user
Create a global user etaadmin (or the one that was deleted) with the below settings:
User tab:
Make sure it is set in Active state.

Password tab:

SAWI/DAWI Admin tab:

Admin Profiles tab: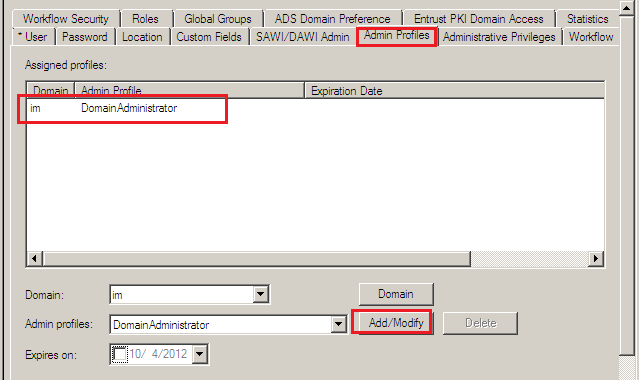 Administrative Privileges tab:

Workflow Security tab:
Click Apply to save the etaadmin.
Log out of Provisioning Manager and log back in with the etaadmin

Verify things work as expected.

Delete the temp user via Provisioning Manager.