Windows Scheduled tasks history is written to an event log.
If you open Event Viewer and go to:
Event Viewer (Local) / Applications and Services Logs / Microsoft / Windows / TaskScheduler / Optional,
you will see all the Task Histories.
The .evt files are located under C:\Windows\System32\Winevt\Logs directory.
As such, you should be able to use ntevl to select the Task Scheduler event logs on the setup screen and then setup the monitoring using this.
NTEVL Probe Docs
Example Screen Shot: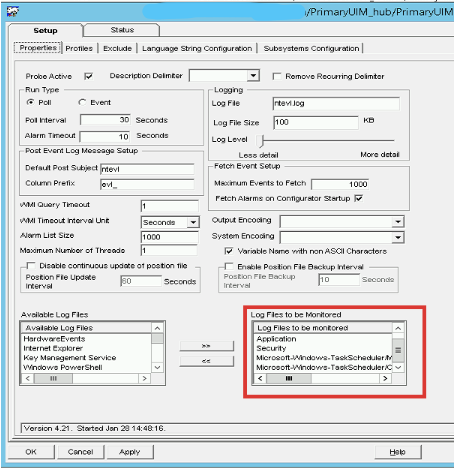 Example ntevl.cfg:
<logs>
system = System
application = Application
security = Security
microsoft-windows-taskscheduler$$maintenance = Microsoft-Windows-TaskScheduler/Maintenance
microsoft-windows-taskscheduler$$operational = Microsoft-Windows-TaskScheduler/Operational
</logs>