Desktop apps and how they affect CASB Gatelets
Article ID: 264402
Updated On:
Resolution
Desktop agents require extra evaluation by the customer. Encryption, cert pining and other factors affect the ability for the gatelet to work because the traffic must be steered to WSS and must be decrypted.
Broadcom offers limited detail in the Broadcom technotes as to which gatelets can support the desktop supported SaaS Agents.
Zoom Gatelet for example only supports Web NOT a desktop app.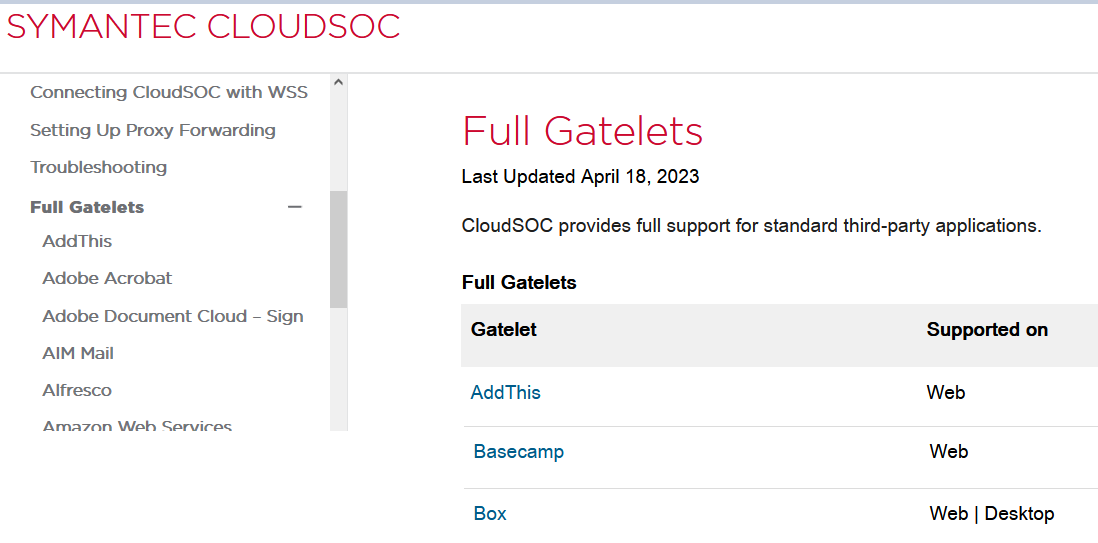 3rd party SaaS clients such as rclone may pose a problem as encryption can occur at the client. Clients that offer encryption may need to be de restricted.