Issue:
The below two discrepancies are noted while creating announcements in the Service Catalog:
Steps:
1. -> Go to Home -> Messages -> Add New Message and create a new message
-> If we select Specify Business Unit then all Roles are listed in black and we cannot select.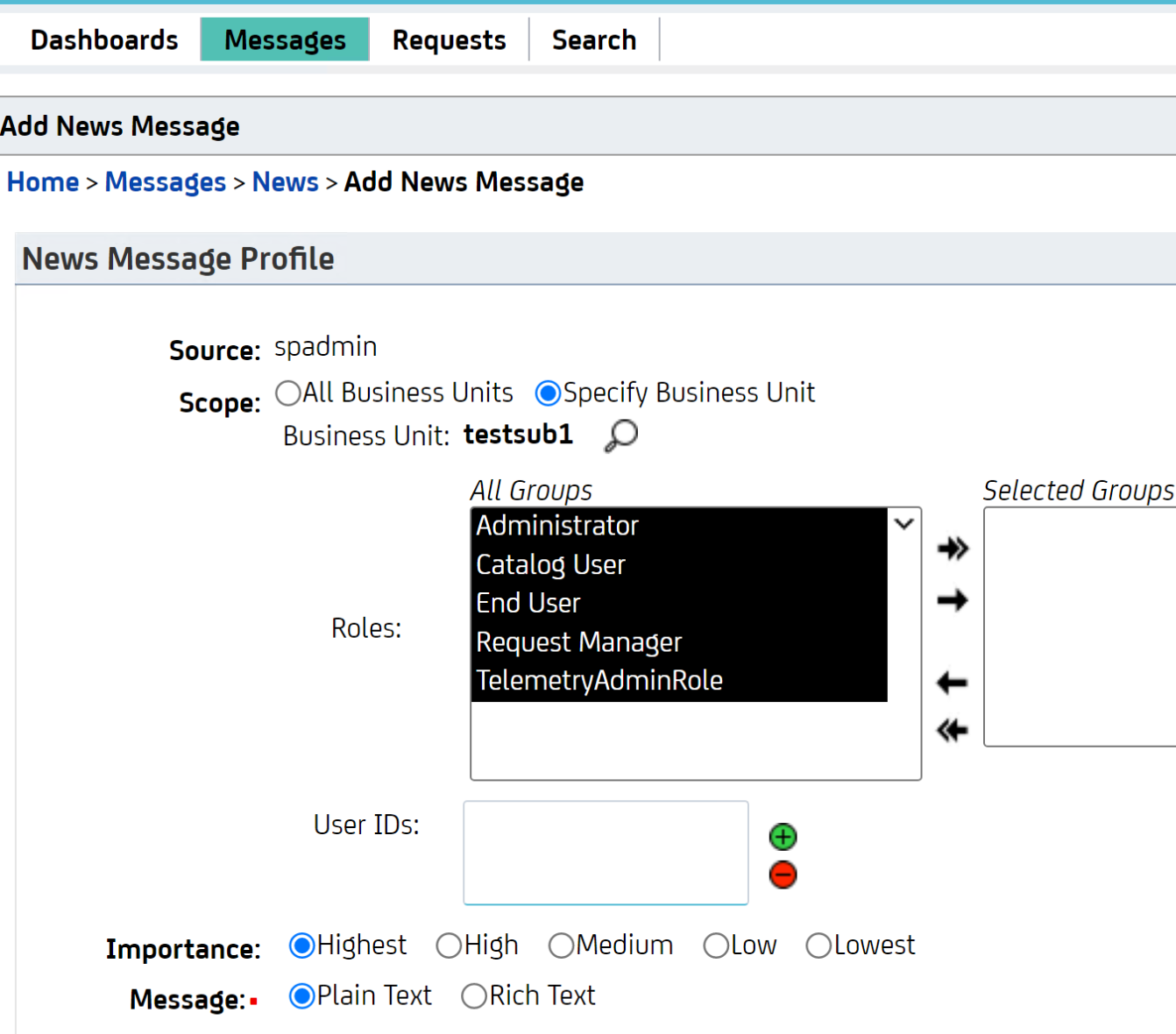 -> If we select All Business Units then Roles can be selected.
2. -> If an Announcement is saved under a specific BU, it can be still viewed by other BUs and all Roles.
-> The Announcements are displayed always with the Newest first and not based on importance.