Steps to Apply Maintenance using z/OSMF

(1). RECEIVE the maintenance into the GLOBAL Zone of the CSI

Important Note: Before you can apply maintenance in z/OSMF for
SYSMODs that are already received in the GLOBAL zone of the CSI.
For the instructions to manually download and receive the
maintenance using Traditional SMP/E, please see the
Techdocs below.

- Article Id: 259093
Manually download solutions (PTFs) from the Broadcom Support Portal

- Article Id: 259350
Using CAUNZIP to process Broadcom Support solution packages
(2). Register your SMP/E Environment (CSI) into z/OSMF, for instructions
please see: Article Id: 262708

(3). To Apply the maintenance PTF Corrective updates, follow these steps:
- Log in to your instance of z/OSMF
- Open the App Center in the bottom-left corner and click the
Software Update icon on the desktop.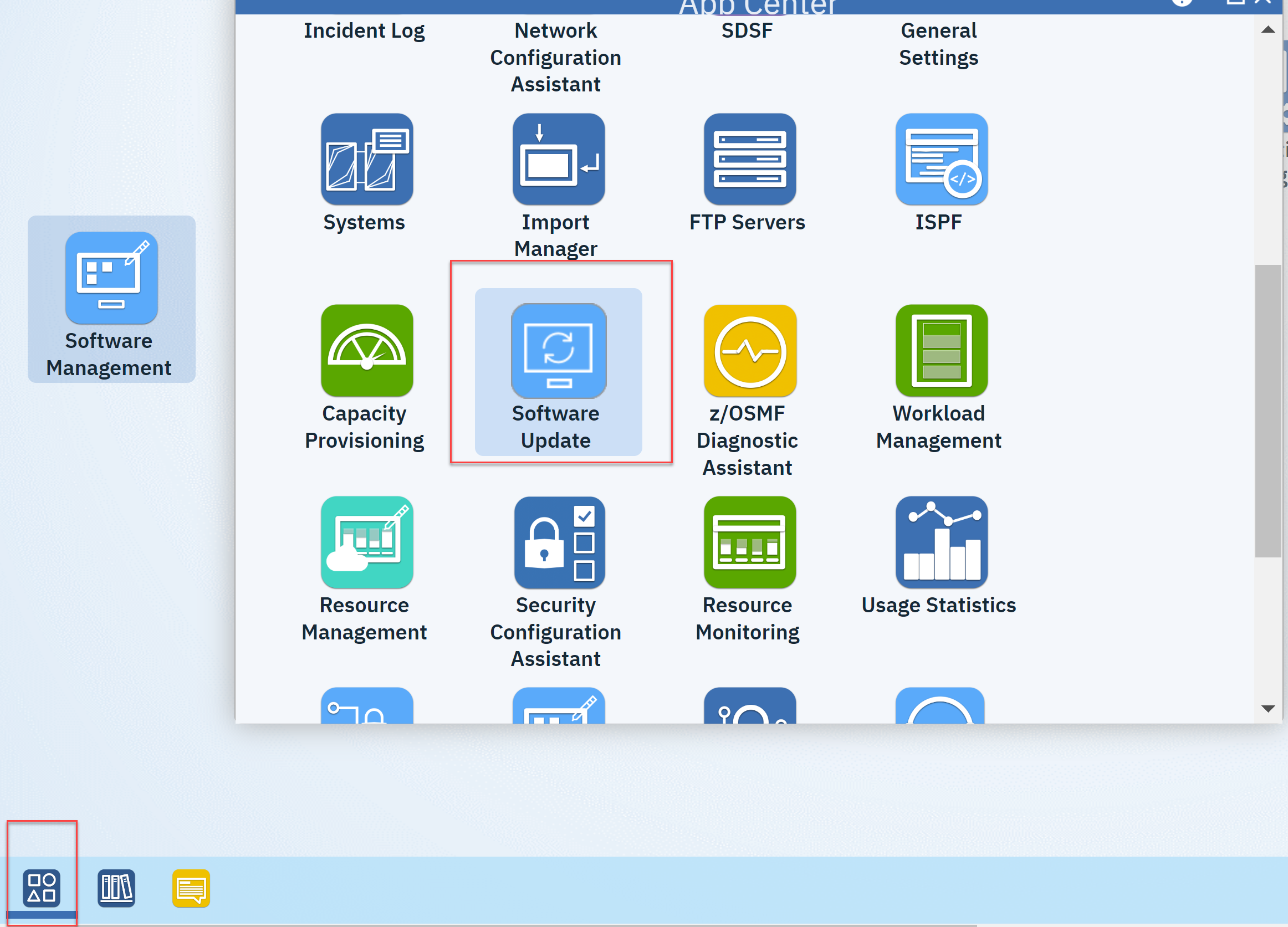 (4). Choose a Software Instance and select a zone for a Software Update.
(5). Scroll to the Bottom of the Page and click Install Corrective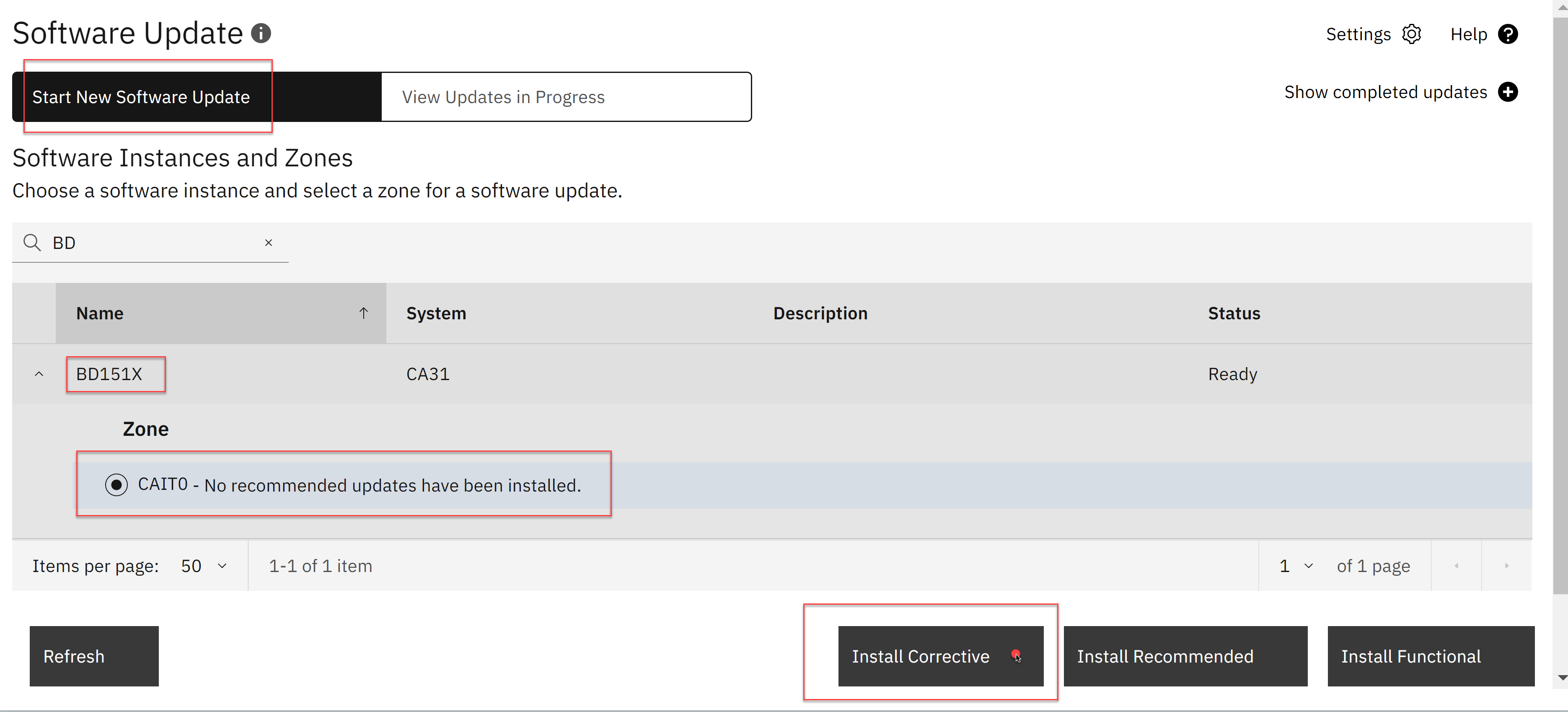 (6). In the Enter Update Names field, enter all the PTF numbers you want to install.
When you are done entering names press Submit

To use a text file that lists multiple update names, click Upload list

Important: Ensure that the update names in the file are separated by commas, spaces, or semicolons.



(7). After the text file has been uploaded to z/OSMF successfully or when you are done entering names click SUBMIT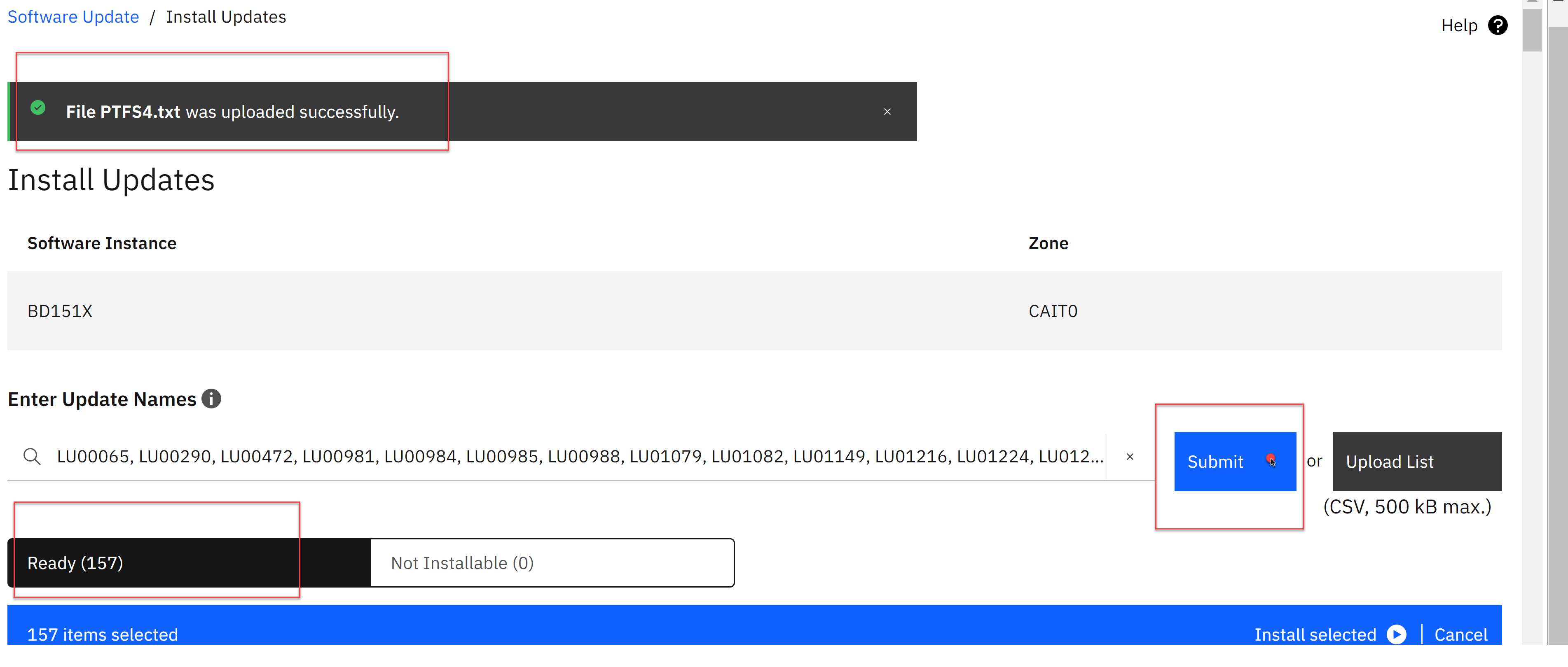 (8). Scroll down to see the updates and then click Install Selected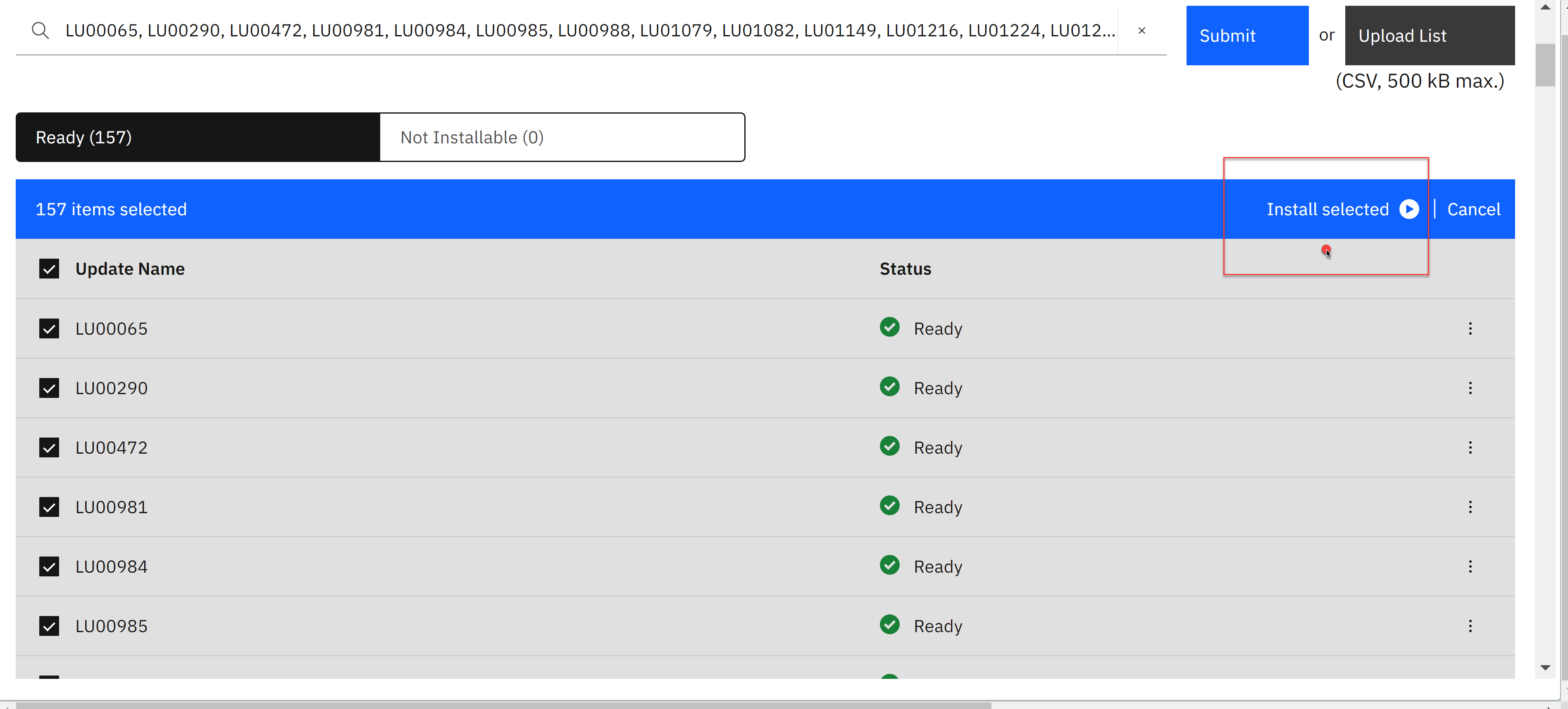 (9). When the Updates are done being verified by z/OSMF, click 'Next' to continue.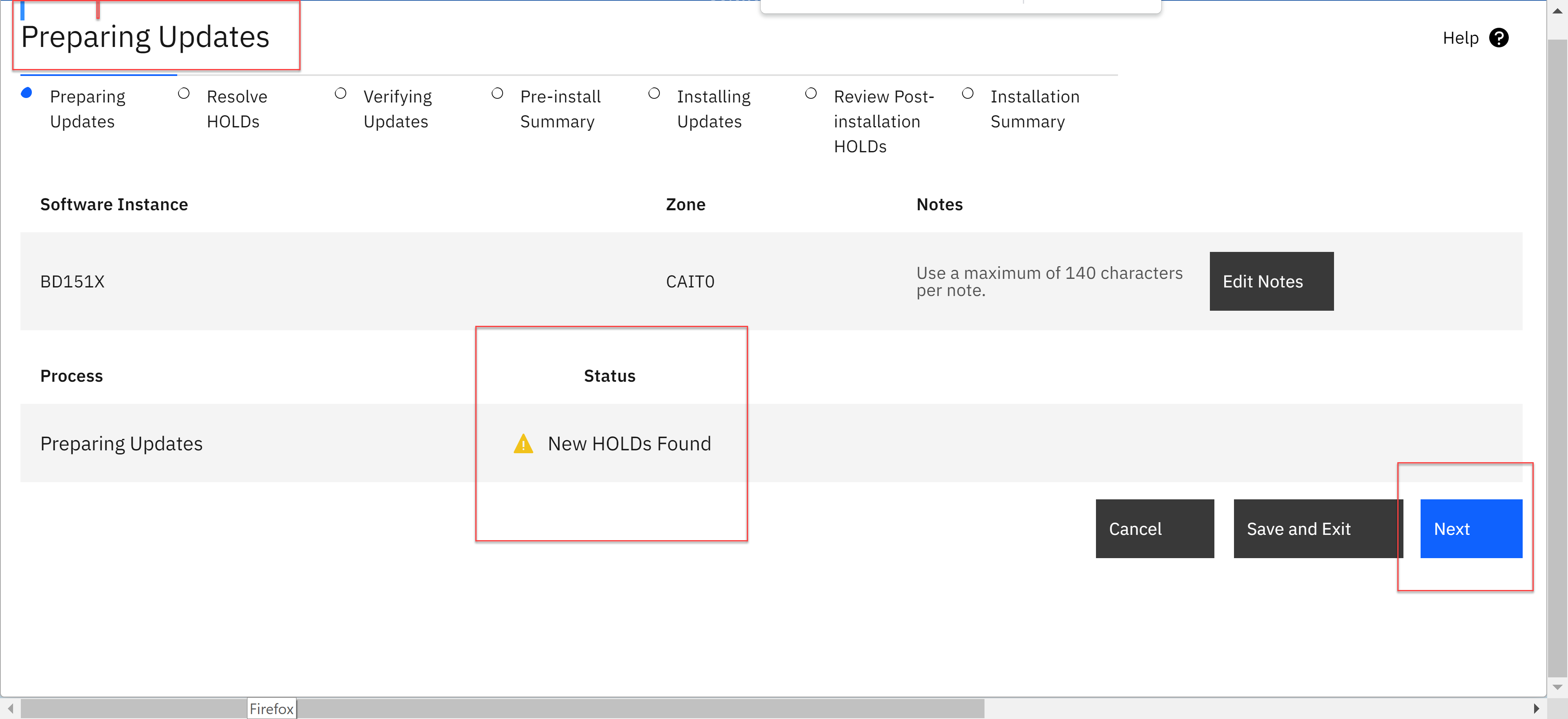 (10). The 'Resolve Holds' step allows you to view and select if you want to resolve, resolve after installation or exclude. If there is any HOLDDATA, you can click the down arrow by the PTF to display it.

In this example, we are selecting 'Resolve HOLD'


(11). Now all of the HOLD have been resolved, click 'Next' to continue.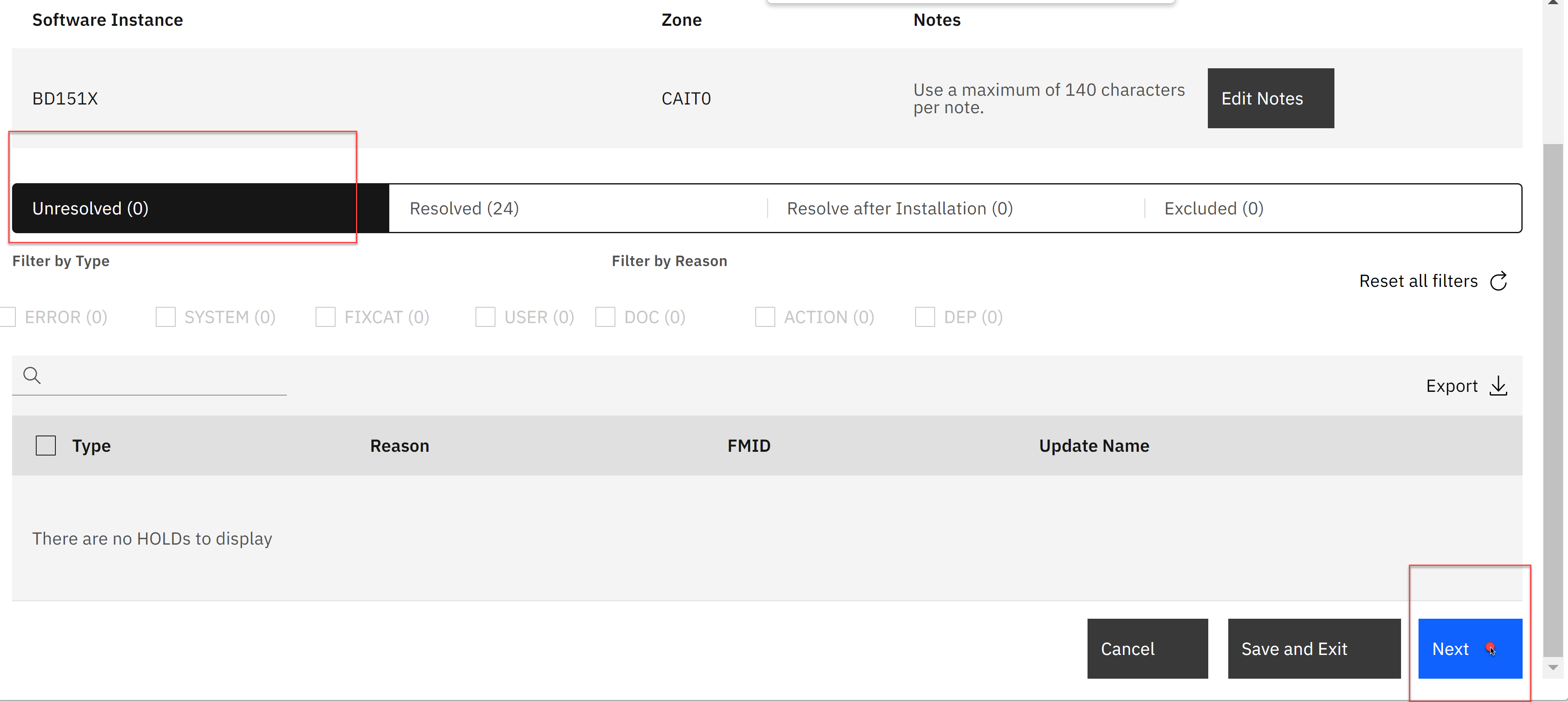 (12). Next the Updates will be verified by z/OSMF, after the status displays 'Done', then
click 'Next' to continue.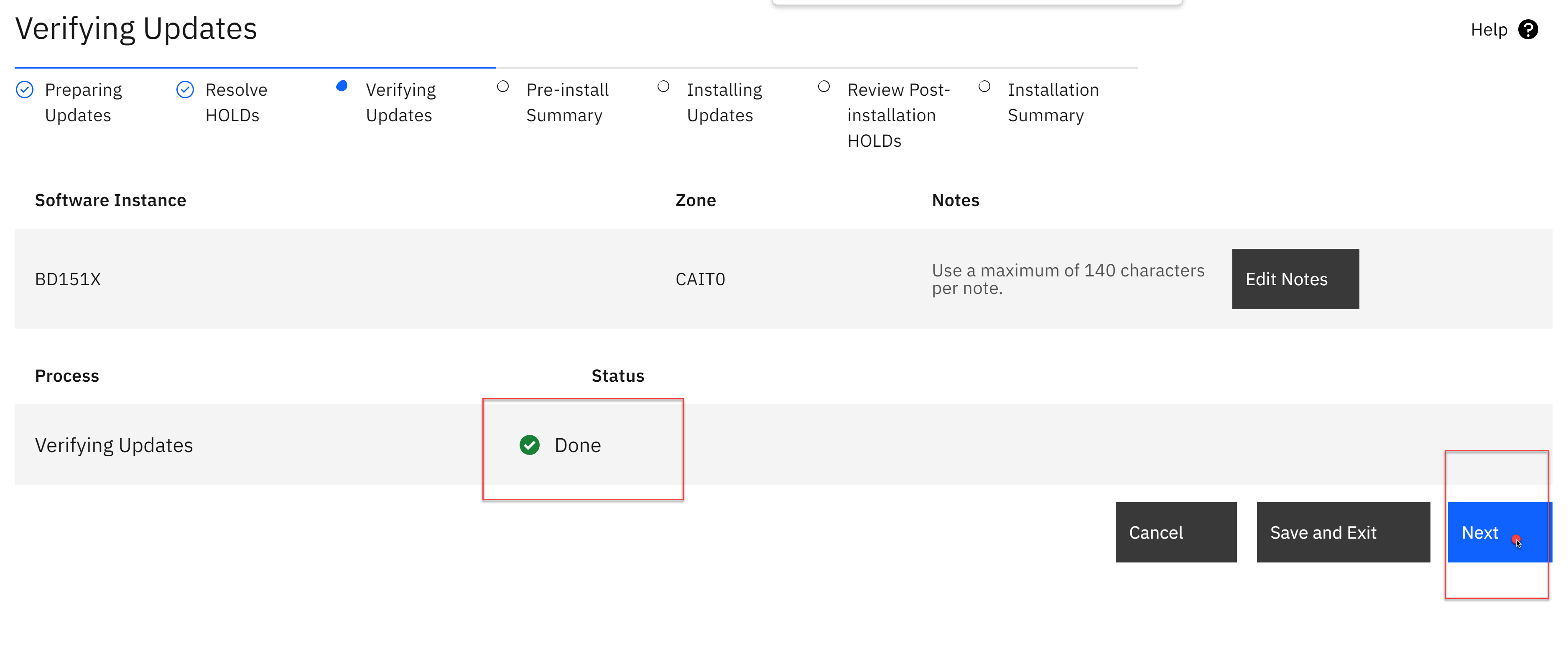 (13). The 'Pre-Install Summary' displays the PTFs to be installed, click 'Next' to continue.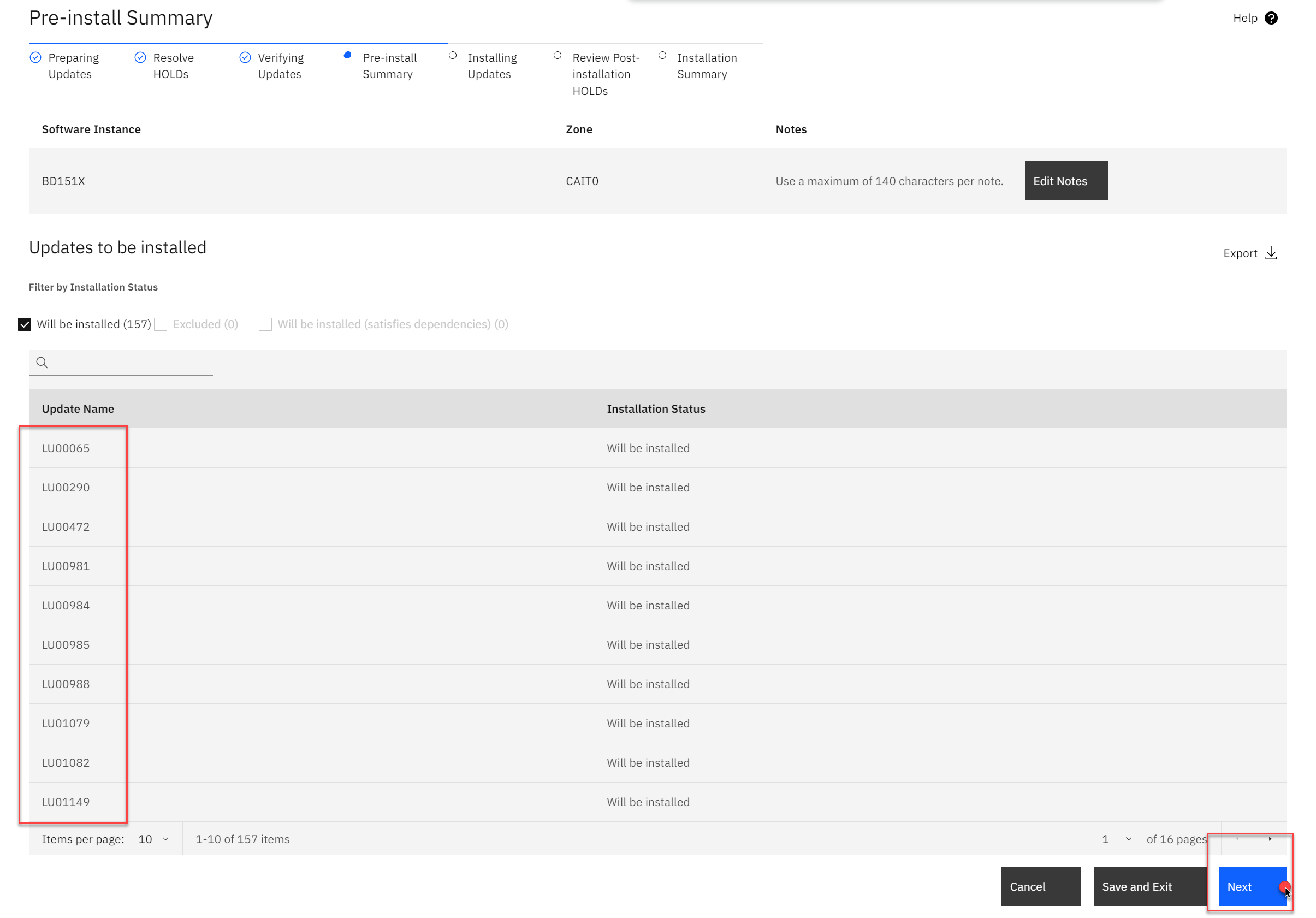 (14). The 'Installing Updates' step will apply the updates, after the Status displays 'Done',
click on 'Next' to continue.



(15). If there are any HOLDS, the 'Review Post-installation HOLDs' allows you to review and complete them. Once the HOLDs are satisfied, click 'Next' to continue.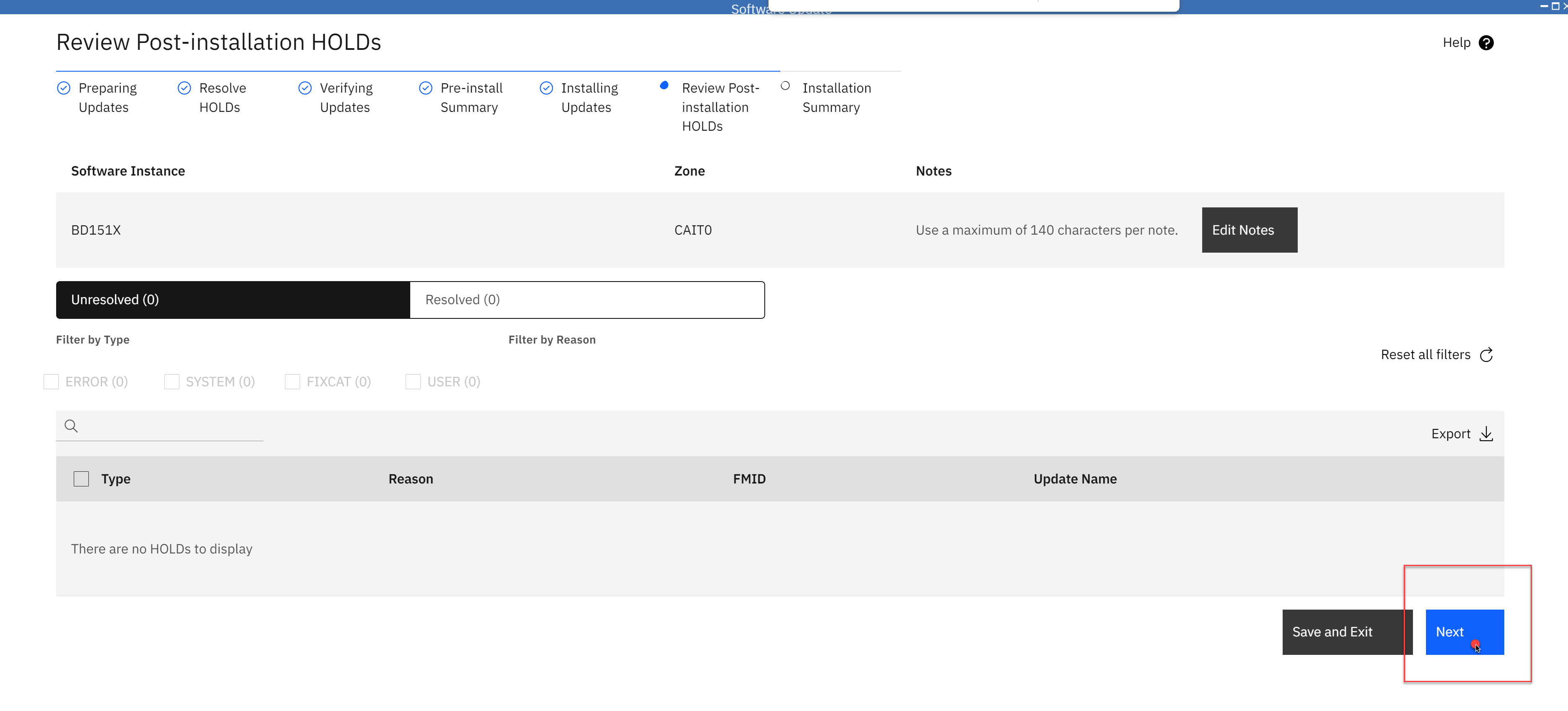 (16). The Installation Summary is presented and the Software Instance
Status marked Completed.

Optionally you can click on the Download links to download the desired SMP/e output.

After doing so, click 'Close' to finish.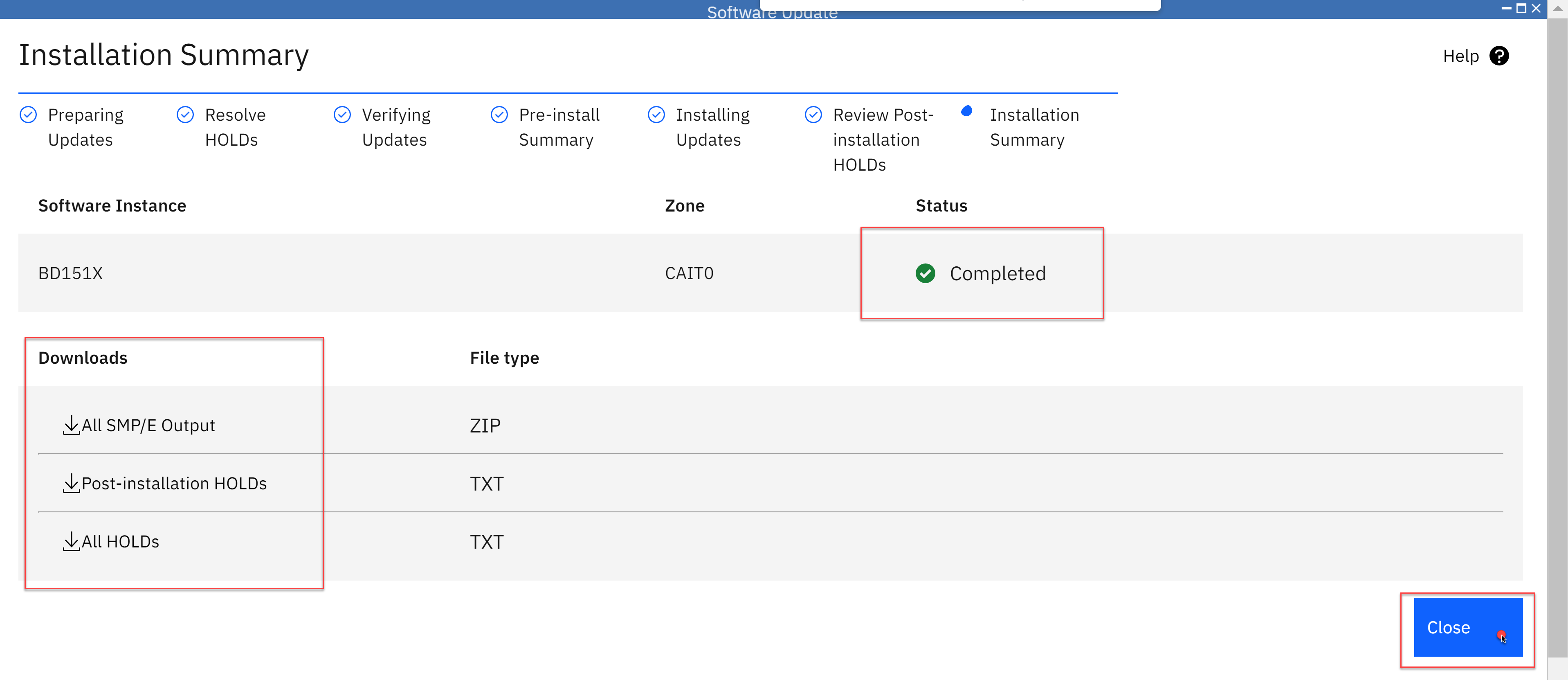 (17). The Software Instance is now shown in the Completed Updates List.