The following explanation is provided as a reference on how things behave depending on the changes introduced on recent releases.
We see, at least with our ITMS 8.6 RU3 release, that both tasks will be executed even if the Software is detect


In ITMS 8.7 release, there is an option for such tasks, so first it will perform compliance check using required rule and conditions and if rule fails or passes, then task will be executed or not.


Managed Delivery policy is created for new latest Software version and we have option "Automatically upgrade software that has been superseded by this software".


Other previous versions of this Software, will show message in Managed Delivery policy that there is a newer version of this Software.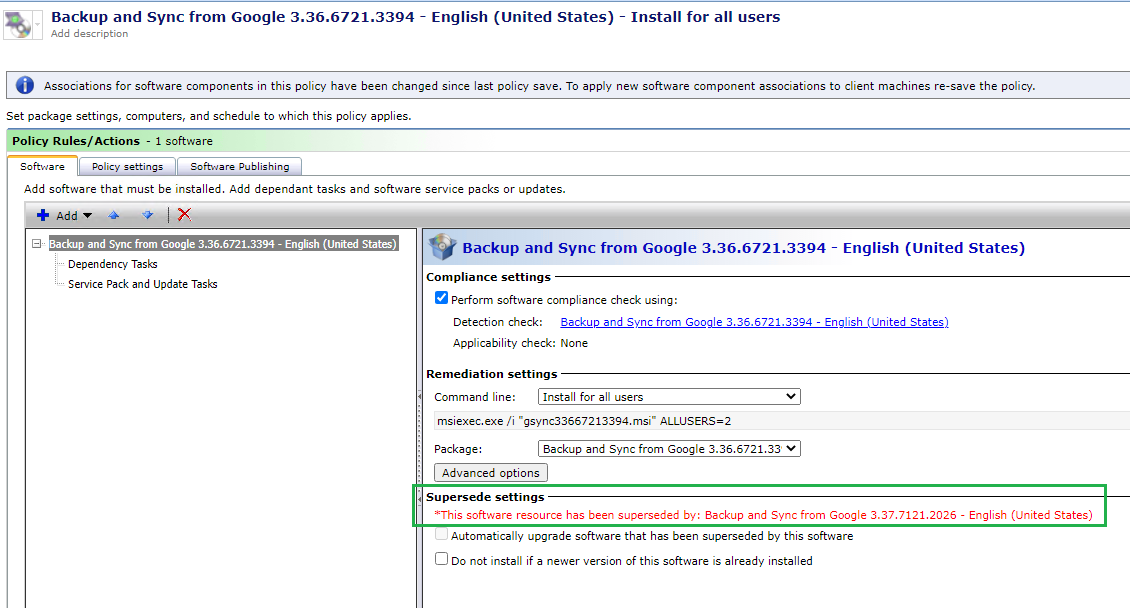 Note:
(If Customers are using 8.5.x or 8.6.x ITMS, then they need to manually re-save all existing MD policies which are affected by new superseded SW. In our ITMS 8.7 release there is no need to manually re-save MD policies, since there is a global option available in main Managed Delivery settings policy)
Now if Managed Delivery policy arrives with latest version of software package and it has enabled "Automatically upgrade..." then we can see MD policy contains detection checks and uninstallation command lines for all superseded software packages by this new Software.
As result, it detected old version, uninstalled old and installed the latest