You will need to define a data partition that either masks out inactive CIs from view for the end user, or only allows request ticket creation if the associated configuration item is active ie:
Option 1: Disallow the finding of an inactive CI (View DP against the ca_owned_resource table)

Option 2: Allow tickets to be created if the associated CI is an active entry. (Create DP against the call_req table)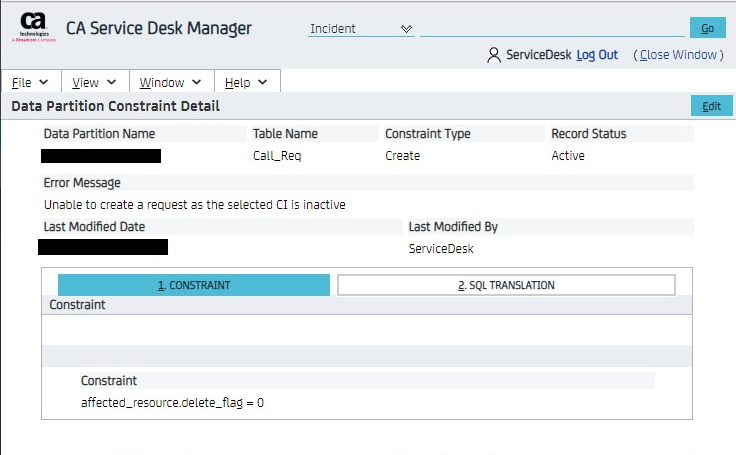 However, something else to consider is that in the standard Web UI for 17.3, end users are unable to select anything other than active CI's when creating a new request. The baseline functionality blocks access to inactive CI's when searching for a CI under the "Configuration Item" field of a new Request/Incident/Problem.