For sample guidance on creating database and adding/setting up a log source, Proxy integration, testing, & reporting, on Reporter 11.0.1.1, please refer to the details below.
Database:
Please, ensure to create the database as a "unified" one. See the snippets below.

Log Source:



Proxy Integration:
For the settings on the upload client, on the connected ProxySG appliance, please follow the guidance in the sample config below and observe the matches that exist in the upload client settings and the log source settings. Ensure to click the "Change Password" button to set the password, which must be a match with the one set on the log source.
Testing: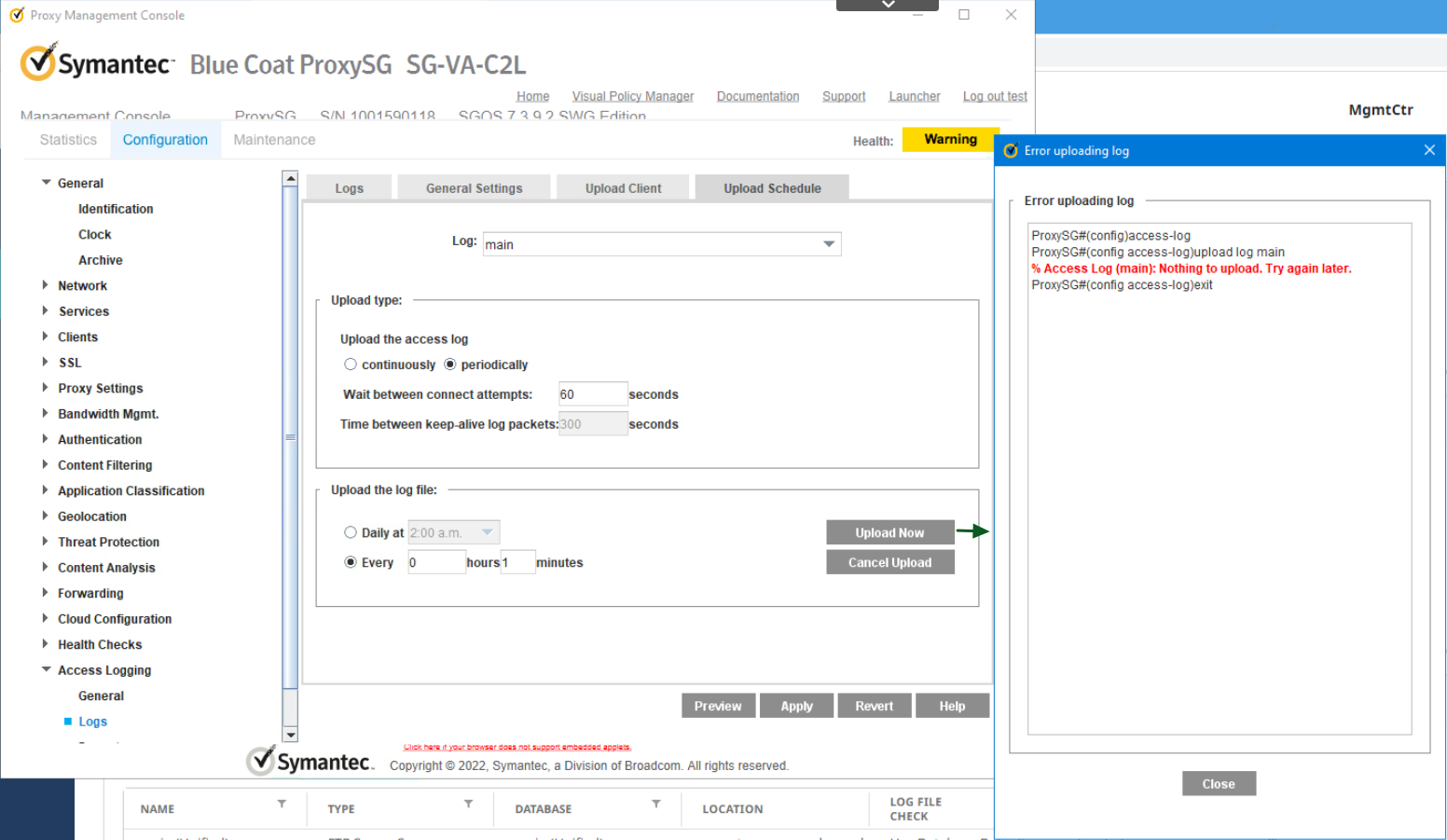 The message received in red is nothing bad. It just shows that there isn't any new log data for upload, at the time. Never mind.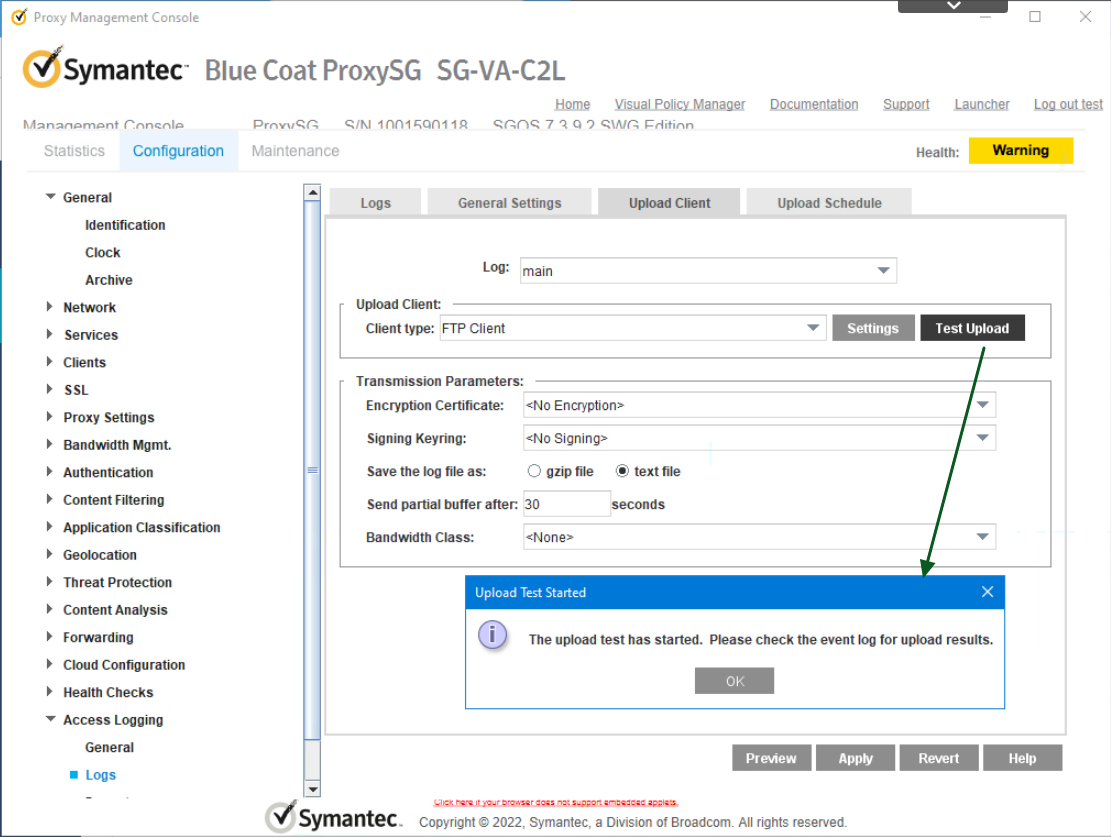 To prove that the upload client is correctly set up, with all the required sync and matches with the configured log source on the Reporter, the "Test Upload" on the upload client settings must yield the result shown above. Anything different would reflect either configuration gaps (lack of sync between the upload client and the log source settings) or socket connection issues, or something else.
Administration: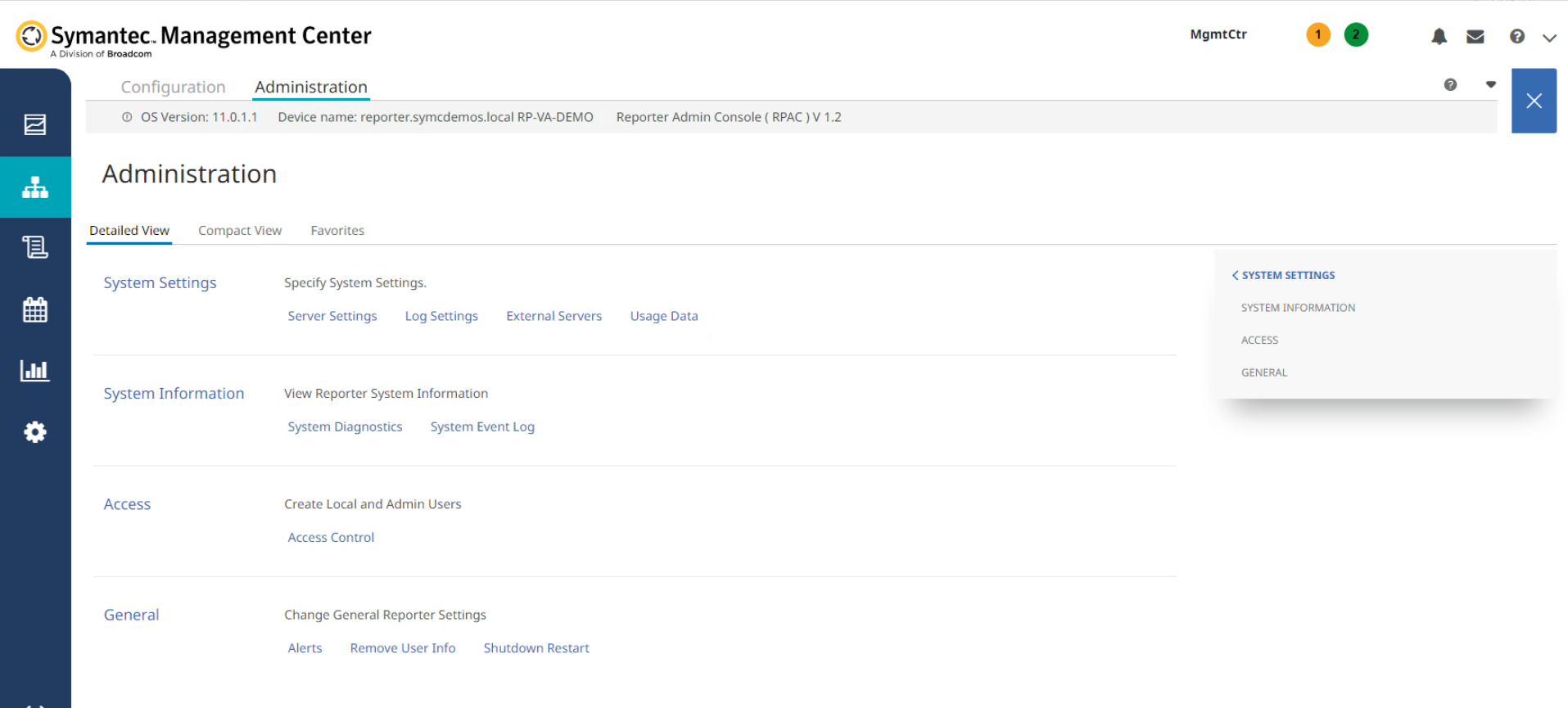 Please note that the user defined above is a local Reporter user, used for administration, and is different from the user utilized for the log data upload from the Proxy to the configured log upload client.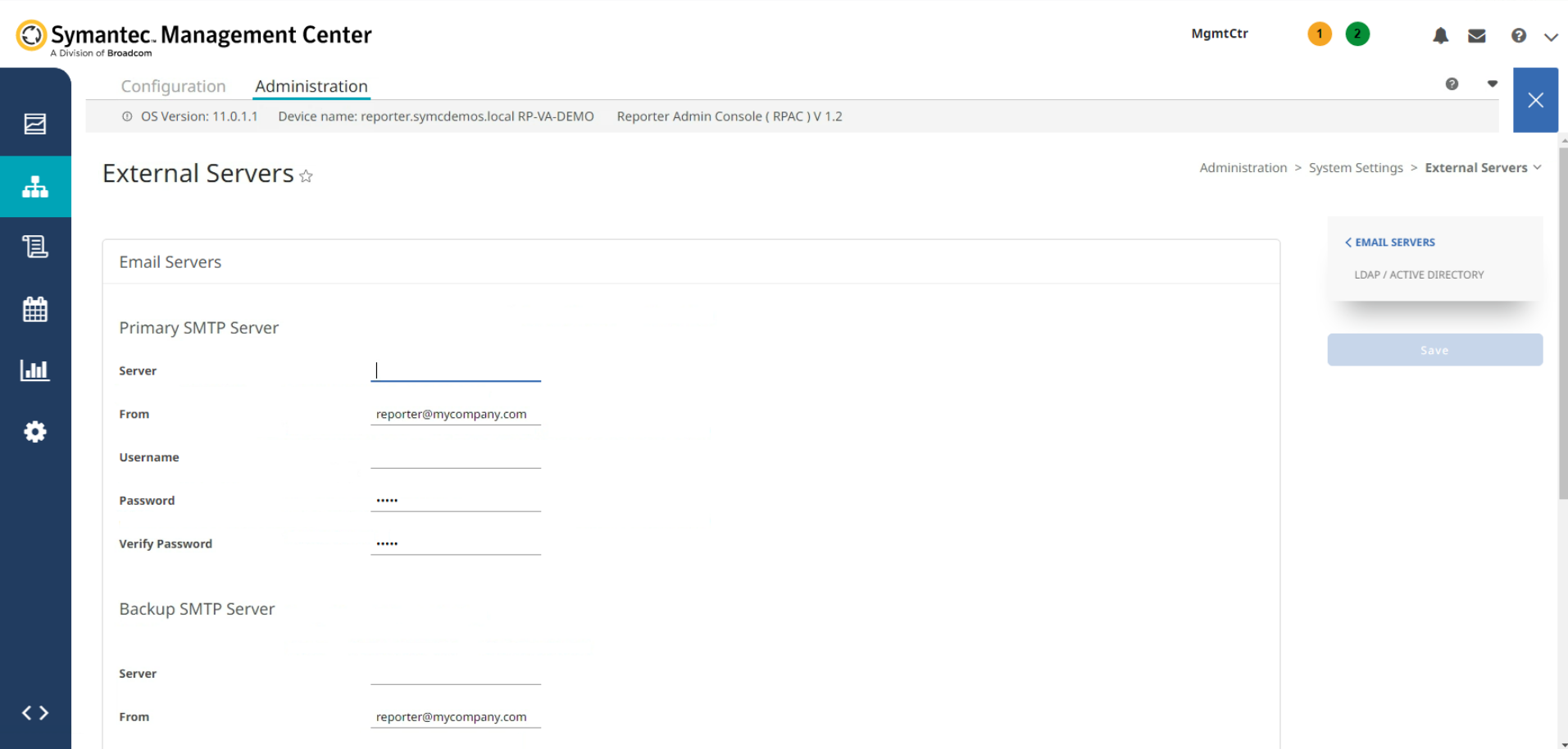 For successful log uploads, the traces should be visible in the eventlogs. In the same way, the failures should also be seen. See the snippet below, for reference.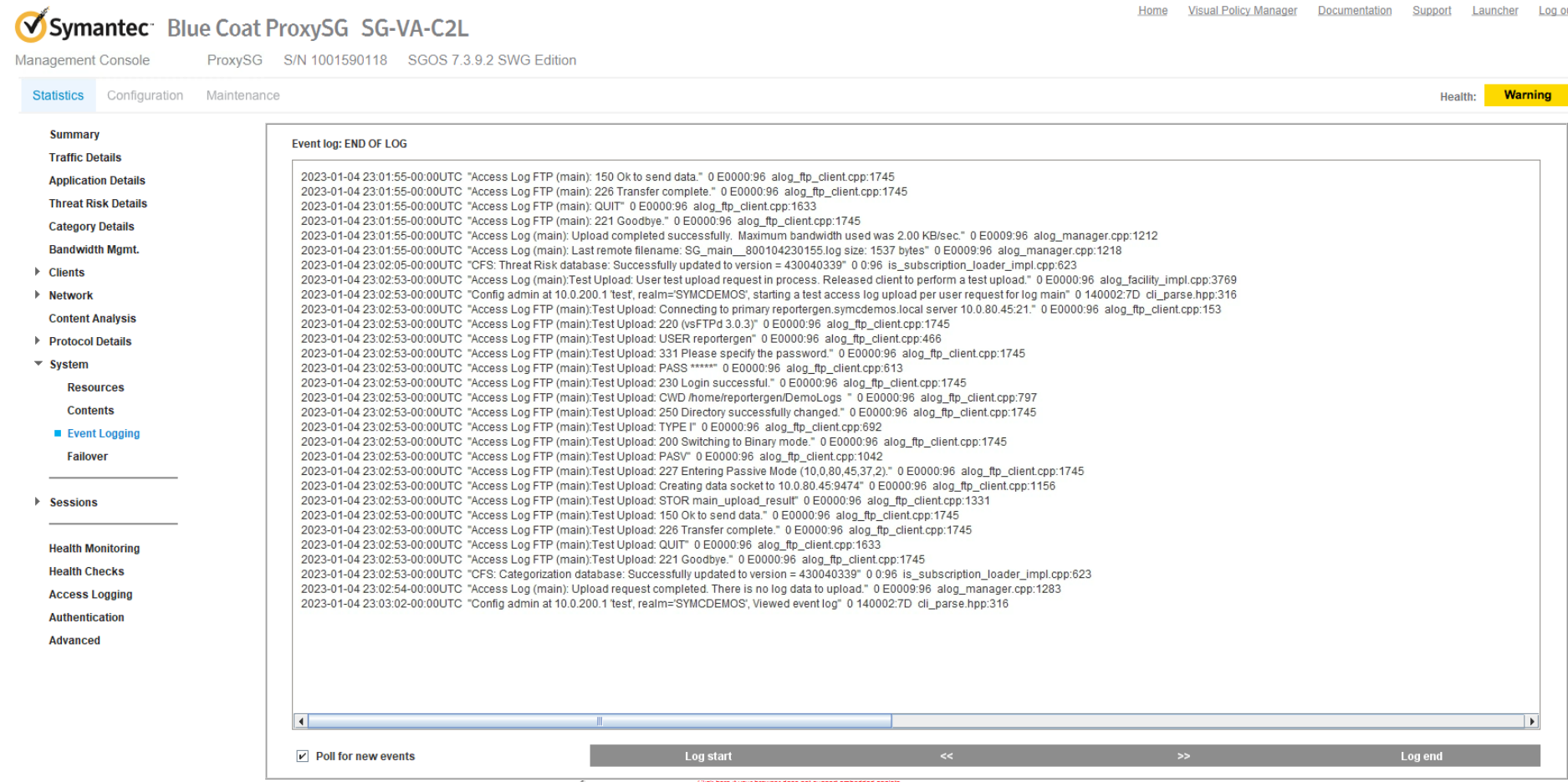 Reporting:
Ensure the correct Reporter database is referenced, for reporting from the Reporter. See the snippets below, for guidance/sample reporting.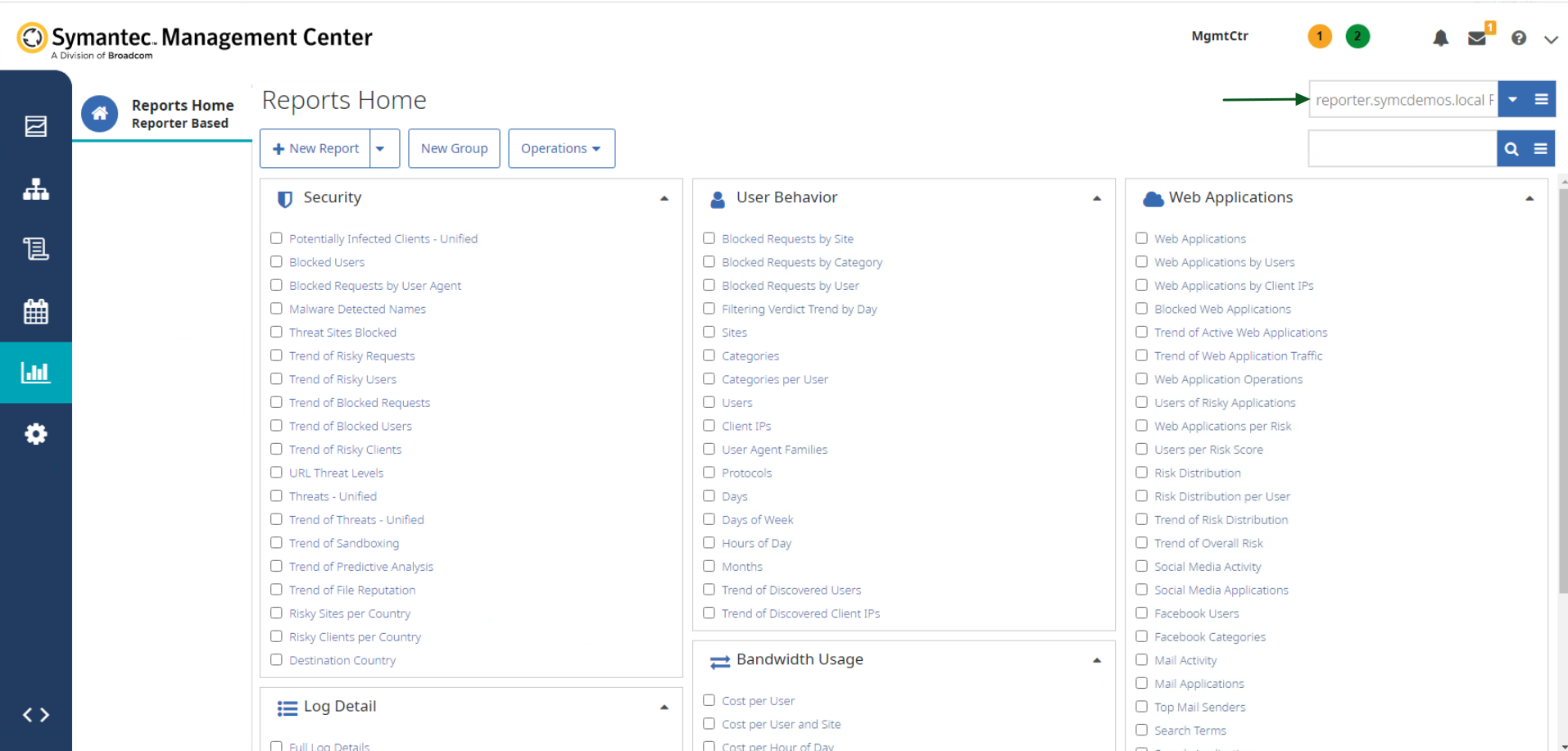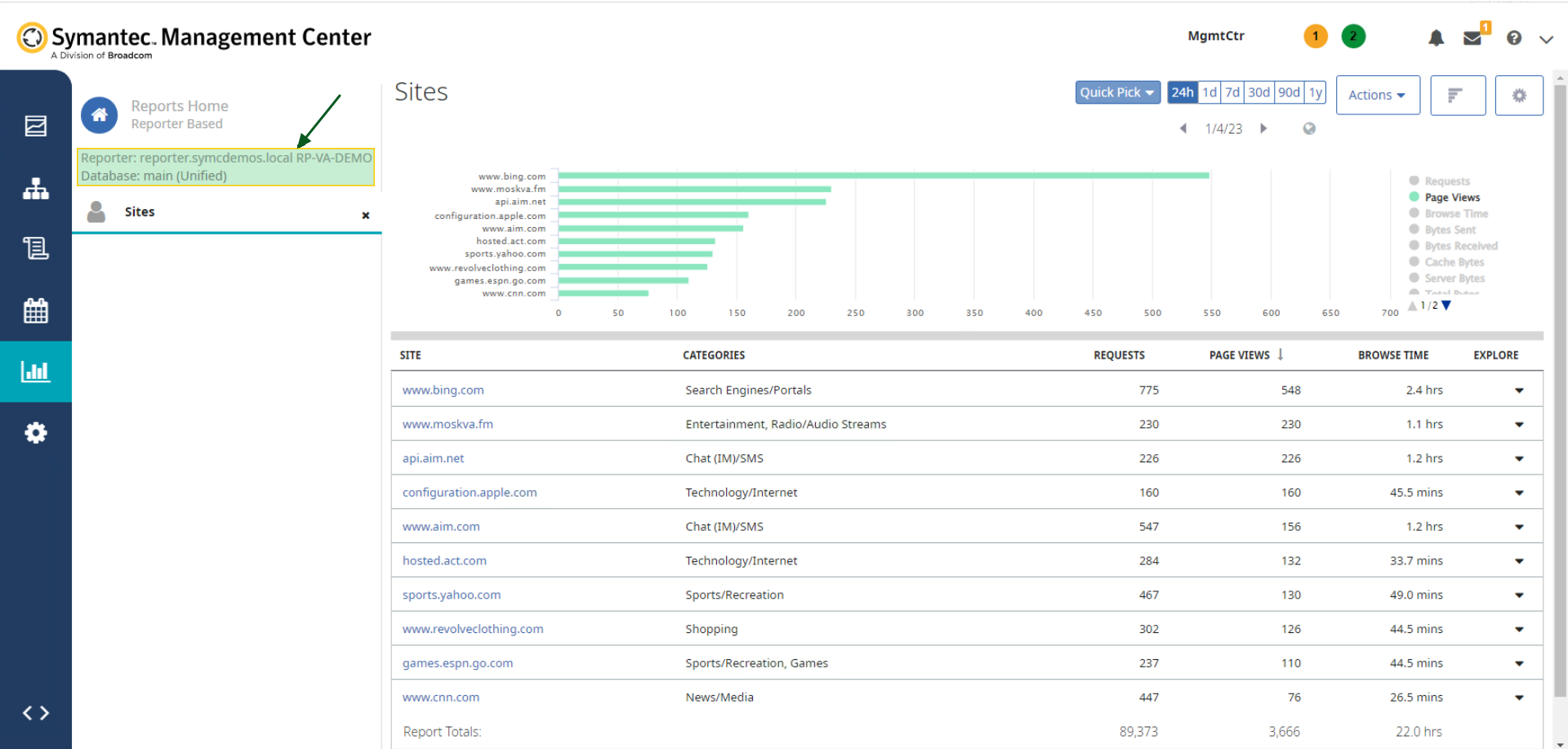 Having already investigated the reported issue and confirmed that there were implementation gaps, and with the sample implementation and integration guidance for Reporter 11.0.1.1, with administration, testing, and reporting guidance also shared, please execute as guided to resolve the "no data" issue that was reported and let us know if you do have further related queries. Having fulfilled our commitment, please be informed that the case is now being set to the "Solution Offered" state and would be closed on January 06, 2023, if there are no further related queries.