Do not change the out-of-the-box (default) net_connect alarm messages as they may get overwritten upon future probe update.
1. Create a new (custom) message via the IM GUI using the relevant Identifier, e.g., MsgFail, then apply it in the GUI, for example:


2. Close the Message Pool window using the X on the top right of the window, then Click Ok.

3. You can choose to set the use of the new message via the default profile settings for all MsgFail alarms, or set it per individual net_connect profile.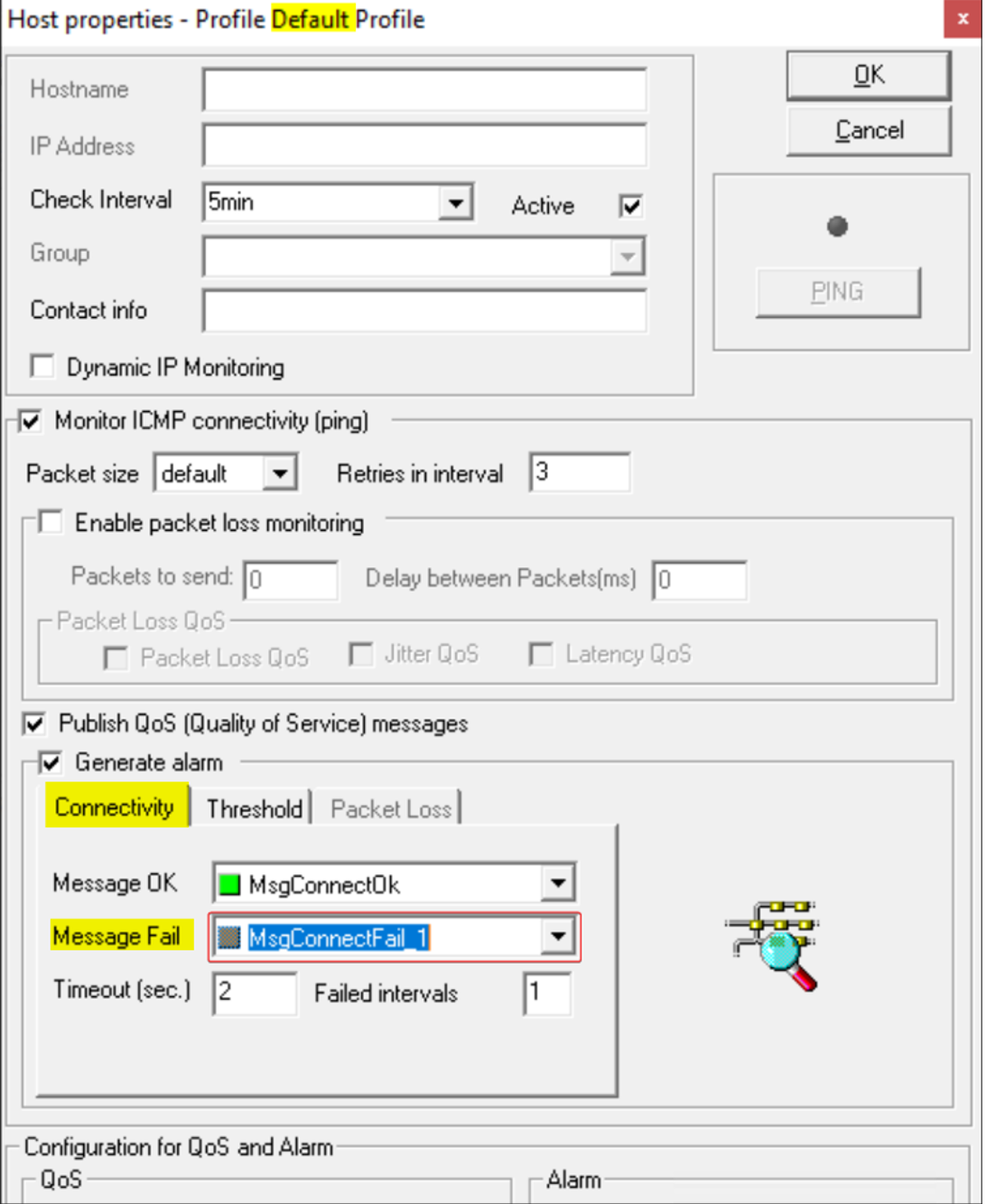 4. You may choose to configure ping of a bogus website name to test it in net_connect, e.g., blahblahblah.com, to make sure the new alarm message gets applied and generated, for example: