SYMANTEC IDENTITY PORTAL 14.3 CP3 - File Attachment button display
Article ID: 245273
Updated On:
Issue/Introduction
After upgrading the Identity Portal 14.3 CP1 to 14.3 CP3, found that the portal form using the File Attachment button has changed from CP1 as shown below. The Identity Portal forms using a File Atachment button displayed UI different from UI in version 14.3 CP1.
The left side screen is 14.3 CP1 and the right section display is 14.3 CP3 version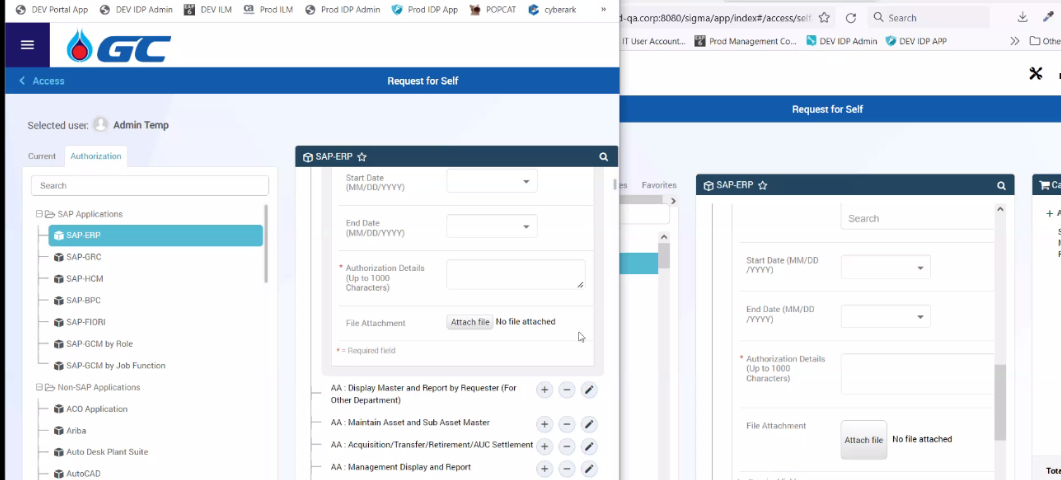 butt
Cause
Need to change the css of the File Attachment
Resolution
A fix is provided by the Engineering team to resolve this issue.