ALERT:
Some images may not load properly within the Knowledge Base Article. If you see a broken image, please right-click and select 'Open image in a new tab'. We apologize for this inconvenience.
Copy or Run Script jobs prompt on user's screen
Article ID: 240342
Updated On:
Issue/Introduction
Jobs pop-up a notification on the user's screen before they run. It include Copy or Run Script jobs.
Cause
in Client Settings > Access tab, the Prompt options were enabled.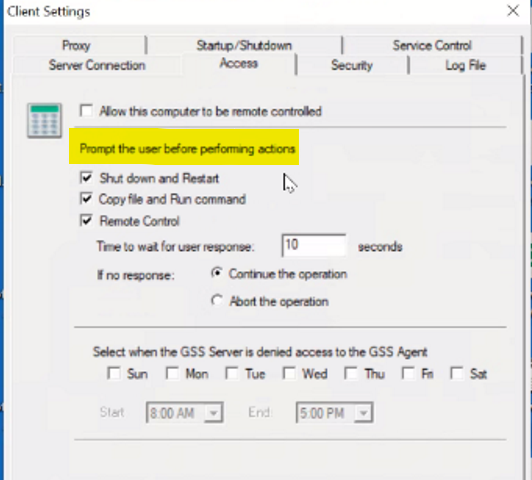 Resolution
You can disable this setting on agent itself or from the server. These settings can be applied on all computers or group of them:
In server under computers, right click on all computers or the desired group > Change Agent Settings > Production Agent. Then in the access tab, the prompt option can be defined.