Access Denied when installing 15.8.xxxx 16.x agent.
Article ID: 240205
Updated On:
Products
Data Loss Prevention Core Package
Data Loss Prevention
Data Loss Prevention Endpoint Prevent
Issue/Introduction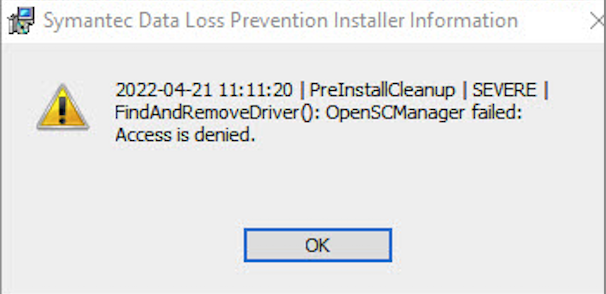 InstallAgent.log
Property(C): IS_PREVENT_DOWNGRADE_EXIT = A newer version of this application is already installed on this computer. If you wish to install this version, please uninstall the newer version first. Click OK to exit the wizard.
Environment
Release : 15.8/16.0
Component :
Cause
this is due to bad/corrupted package.
Resolution
Re-package the edpa agent and push the new package.