Logon and open the the Host Encyclopedia. At the command line from the Host Encyclopedia panel, type KEYS (not case sensitive). A screen similar to the one below will display. Set PF4 to PROMPT and select enter, then F3 exit out of this panel. Now try to use the F4 prompt.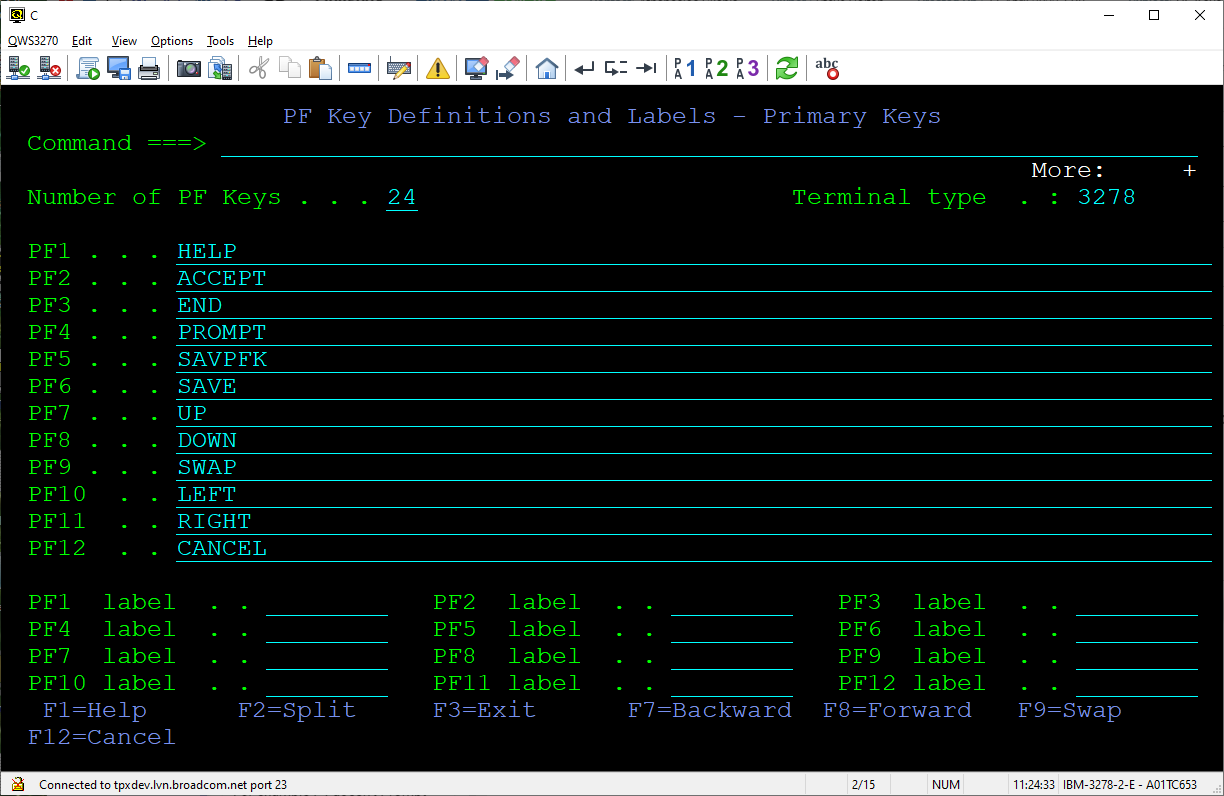 Notes
- As a work-around, from one of the Host Encyclopedia panels where a Prompt is needed... Enter the word 'Prompt' in the command line and then place the cursor to the field that is to be prompted (perhaps it is to access a model) and hit Enter. This should allow the prompt to work as well.
- If the above does not resolve, consider checking the keyboard mapping on your z/OS emulator to be sure, for example, that F4 is mapped to PF4.