ALERT:
Some images may not load properly within the Knowledge Base Article. If you see a broken image, please right-click and select 'Open image in a new tab'. We apologize for this inconvenience.
Options Section is missing under Software Delivery tab
Article ID: 239067
Updated On:
Products
Client Management Suite
IT Management Suite
Issue/Introduction
"Options" section is missing under "Software Delivery" tab. Due to that, we are unable to see the below options:
"Show Scheduled task"
"Show internal task"
"Show Expire packages"
Cause
"ShowOptions" value in the registry was set to 0
Resolution
1. Please verify "ShowOptions" value in the registry. If it is set to 0 then change it to 1 ( 0 means disable and 1 means enable )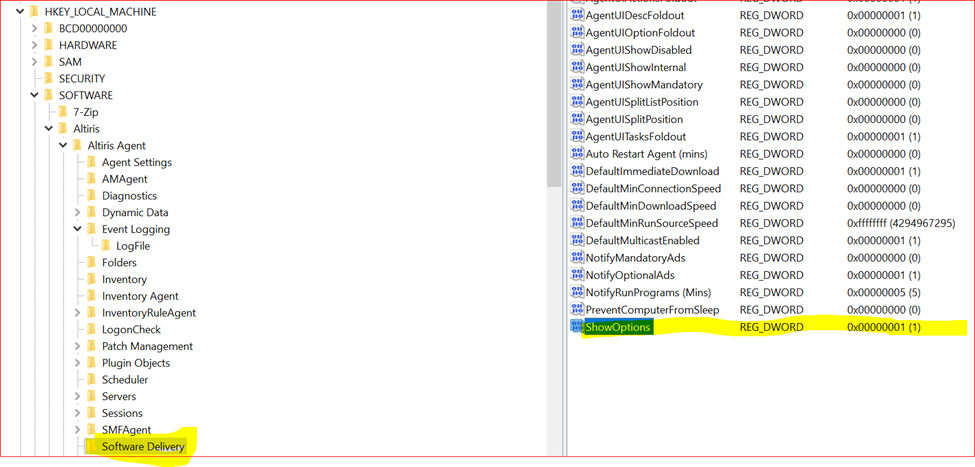 2. After making above changes in registry need to restart the Symantec Management Agent Service to close the Symantec Management GUI and open it again
You will be able to see the options