How to reinstall a package using Deployment Wizard?
Article ID: 237386
Updated On:
Products
CA Client Automation - IT Client Manager
Issue/Introduction
If there is the need to reinstall a package (Agent, Scalability Servers, etc.) on a target machines, Deployment Wizard can be used, but by default if the package is already deployed, the package won't be sent.
In case of an upgrade, the variables REINSTALL=ALL REINSTALLMODE=vomus can be used to install the latest release of the package, but if the latest version is already installed, even using these MSI variables, the package won't be deployed:

Environment
Client Automation - All Supported versions
Resolution
In order to re deploy a package already installed on a machine, the policy "Always deploy packages" (set to 'False' by default) has to be set to 'True' and apply it to the Domain Manager: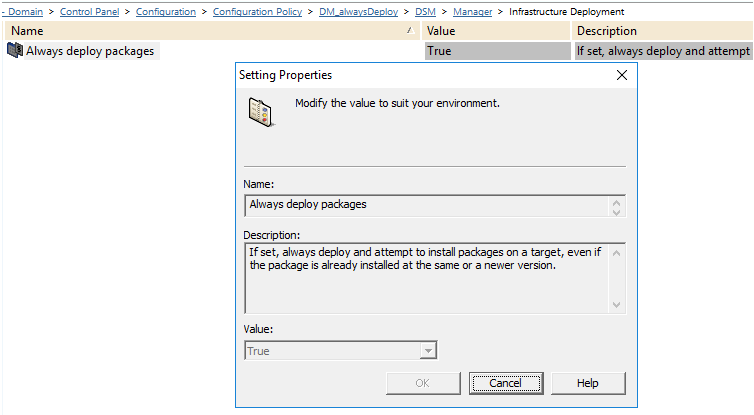 When the policy is applied, the package can be resent to the target machine: