How to find out how many CPU cores my ISG Proxy has?
Article ID: 237182
Updated On:
Issue/Introduction
How many vCPU cores do you have for your ISG Proxy?
Resolution
Log into the Support Web Portal

Go to the 'My Entitlements' tab

Enter ISG's ProxySG serial number

Click Entitlement Details > License
The licensing page will display and look similar to the following page.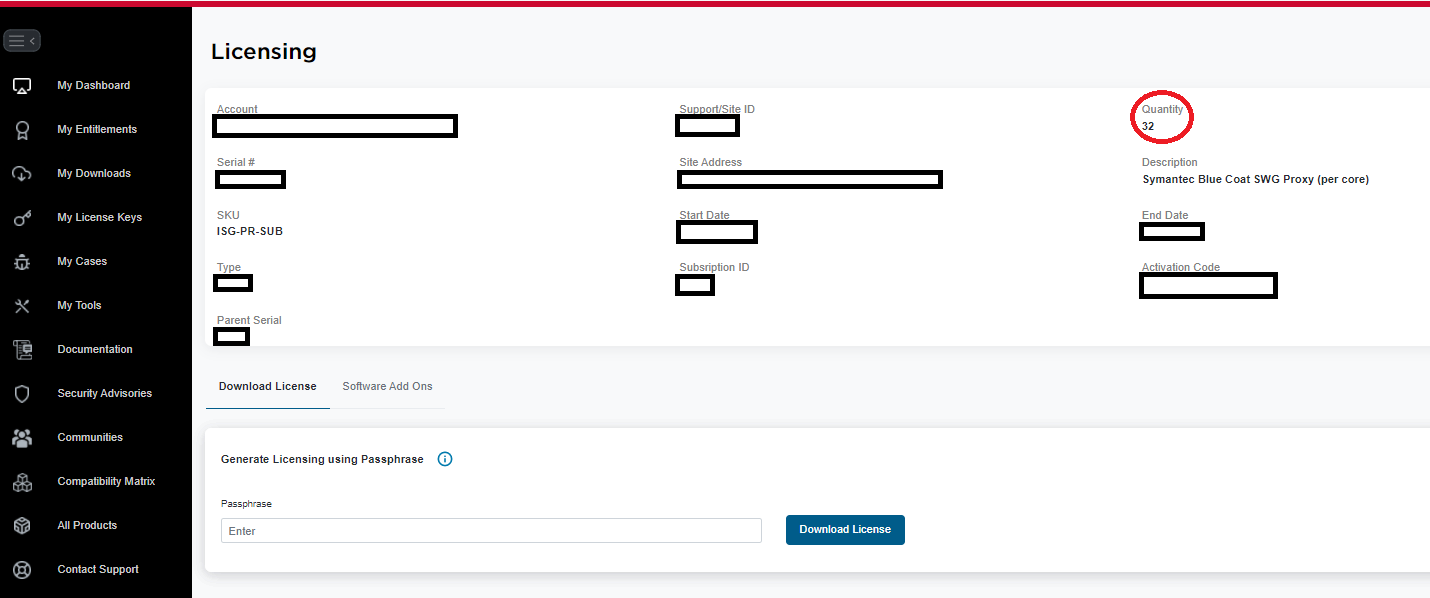 Please locate the number under 'Quantity'. The number under the 'Quantity' is the number of vCPU cores your ISG Proxy has.
There are 32 vCPU cores in the example above.