Unable to view geolocation-related reports
Article ID: 229809
Updated On:
Products
Symantec
Management Center
Issue/Introduction
To view geolocation-related reports on Symantec Management Center, you must add a Reporter appliance running 10.1.5.4 or later. Also, and very importantly, the ProxySG appliance to which the Reporter in integrated must have a valid geolocation license and the geolocation database should be updated, to have updated reports. With these prerequisites met, the correct database, for the ProxySG access logs, should be selected on the MC.
Displays which sites in countries are getting the most risky traffic (a web threat level of 7 or greater). This provides the ability to drill down to more specific information, such as which sites are being viewed by country.
Resolution
For the specific use case, Investigation showed that the required geolocation reports weren't showing up because an incorrect, (CASMA-Unified), database was selected on the MC reporting. With the correct, (Proxy - Main), database selected, the required geolocation reports will show up. See example snippet below.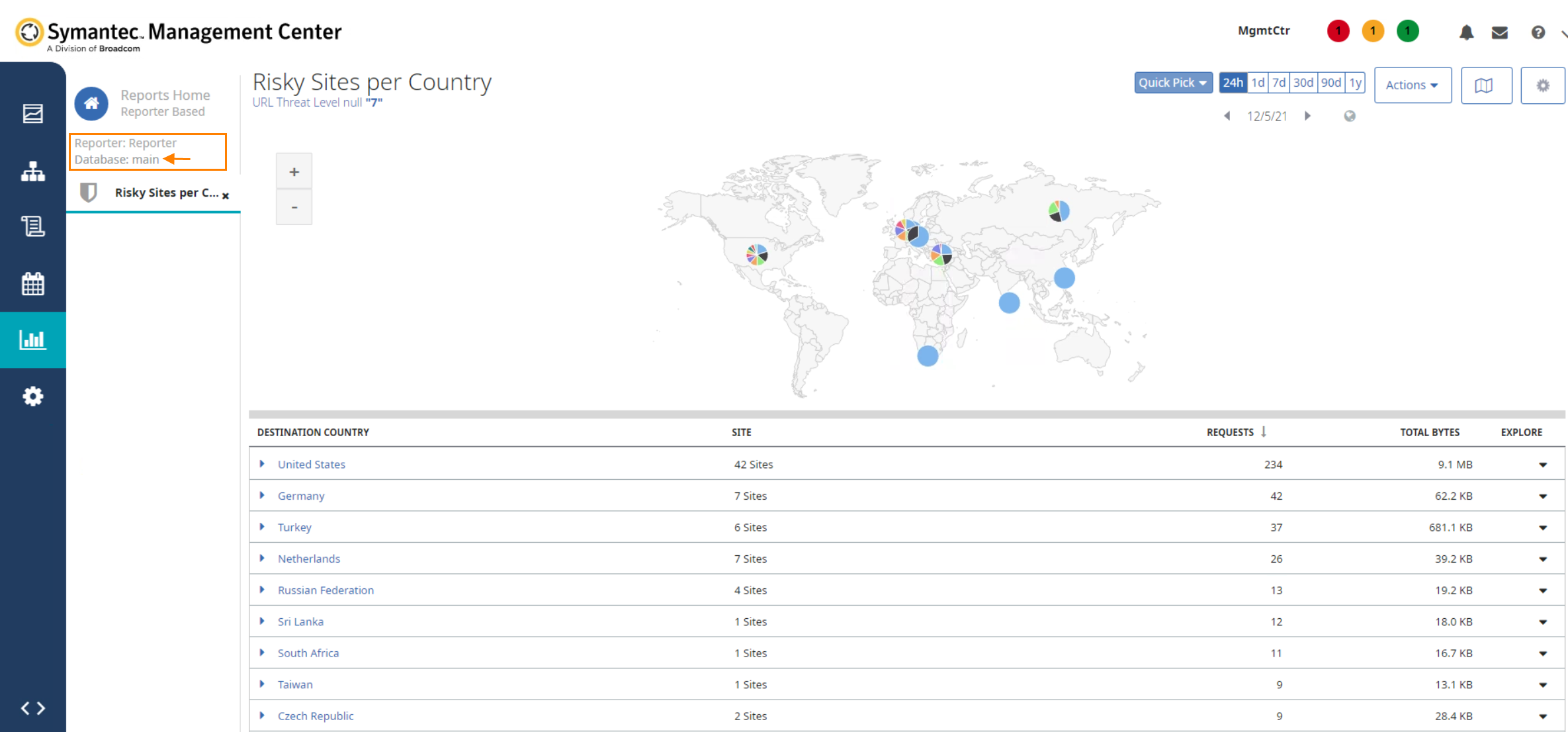 To select the requisite database, to pull the geolocation-related reports, please refer to guidance provided in the snippet below.