From a Locater search, you can create a global collection as follows: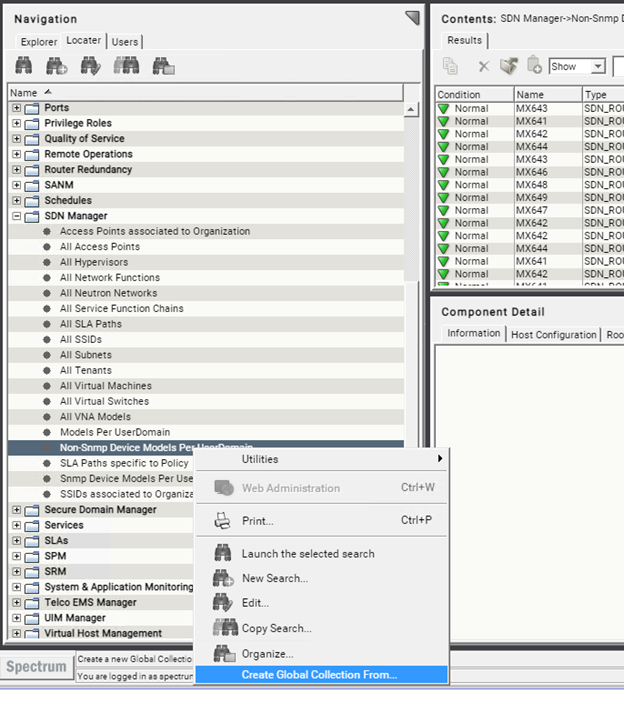 In the next screen click OK, give a name for the Global Collection, and click OK.
If you want to see the conditions or the model types are that are selected you can do so by clicking on the Search Options as shown below.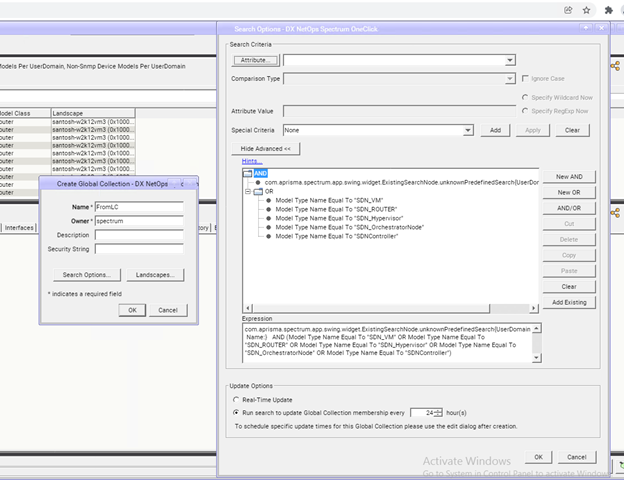 The above example was done for non-SNMP devices. In the same way, you could combine the condition to include SNMP devices. You can also modify the expression/conditions to further suit your requirements.