Auto assignment is failing when Group belongs to Parent tenant.
Steps:
1. Install and set up Multi-tenancy with Service Provider and a Parent:
2. Create a group and contact under the Parent tenant.
3. Update group grp1 with contact Administrator in member list(Make sure Administrator contact detail page has opting 'Available' as checked')
3. For any Change Category enable Auto assignment and select group that belongs to Parent tenant: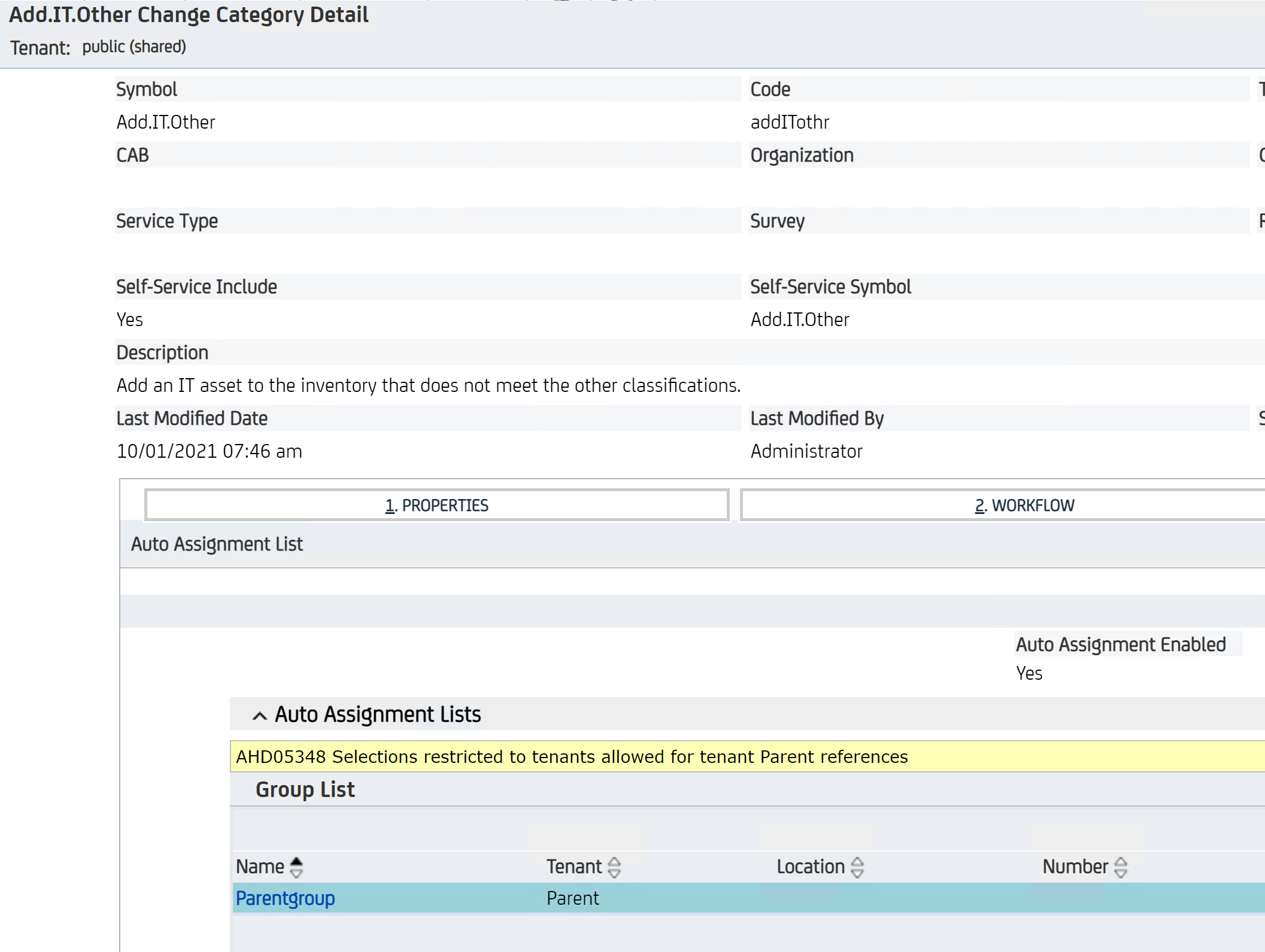 ​
4. Login as user who belongs to Parent tenant and create a new Change Order and select affected end user who belongs to Parent Tenant, the tenant will be automatically auto filled to Parent tenant.
5. Select the Category which has auto assignment enabled and save ticket.
6. The Auto assignment fails with below error:
7. In logs noted below error as per time stamp:
"spelsrvr 91672 ERROR pdm_misc.pm 106 Error doing auto_find_assignee AHD05451:chg:401201 No eligible Groups found"
8. But when we click on Group field the Parent group is listed and can select, but fails with auto assignment.

​

​