ALERT:
Some images may not load properly within the Knowledge Base Article. If you see a broken image, please right-click and select 'Open image in a new tab'. We apologize for this inconvenience.
Error HTTP Status 404 Not found on Account Admin console
Article ID: 227001
Updated On:
Products
DX Unified Infrastructure Management (Nimsoft / UIM)
CA Unified Communications Monitor (NetQoS / UCM)
Issue/Introduction
Receiving HTTP Status 404 Not Found error for Account Admin console.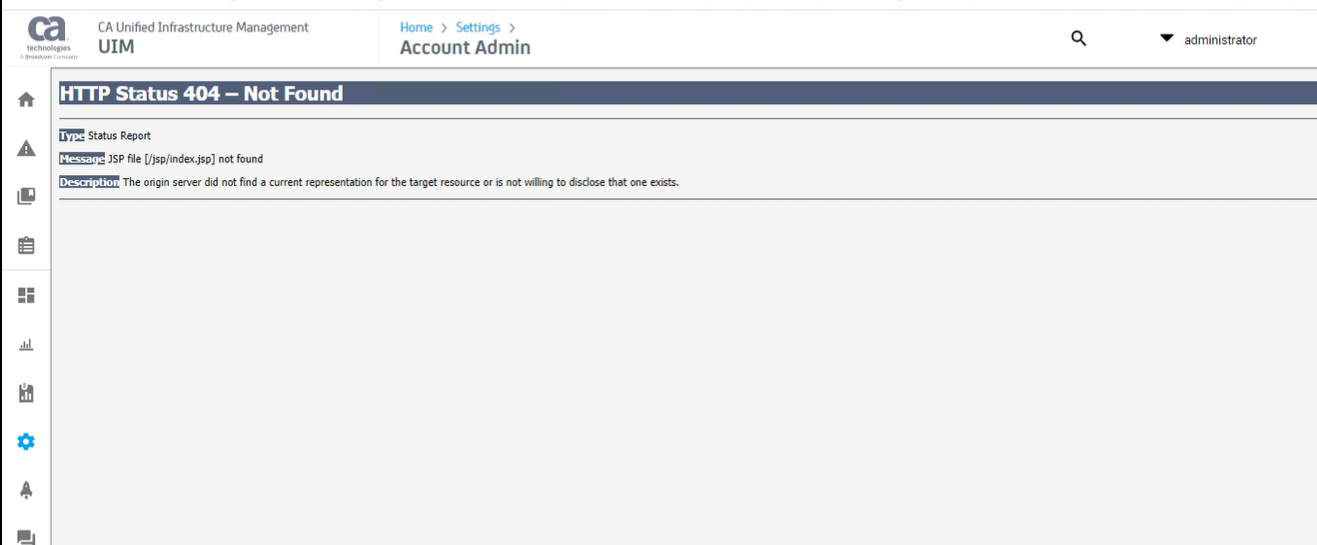 Environment
Release : 20.3.3
Component : Operator console account admin
Resolution
1. Manually deploy UMP_Accountadmin from archive to Operator Console to resolve issue.