Yes, this is correct. You will see two of these Resource Associations with the same name ("Create a 'User' resource for the imported 'User' based on its 'manager' attribute in Active Directory") but both are referring to 2 different subcategories.
For example, if you click on "User" on the first one, you will see that it is referring to "Manager > User's manager" association.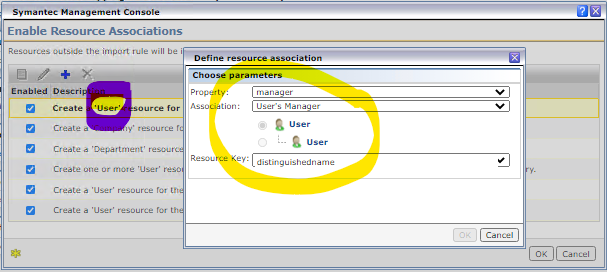 While the second one refers to "DirectReports>User's Manager" association.
So, these resource associations bring slightly different information.