Here are the possible workarounds:
. You can use the Execute External Command step in DevTest and run your CURL command which should work.
. Use the HTTP/HTML step and configure it as below:
. Configure the Protocol, Endpoint hostname, basepath and the POST Parameter data=path to the JSON file as in the below screenshot: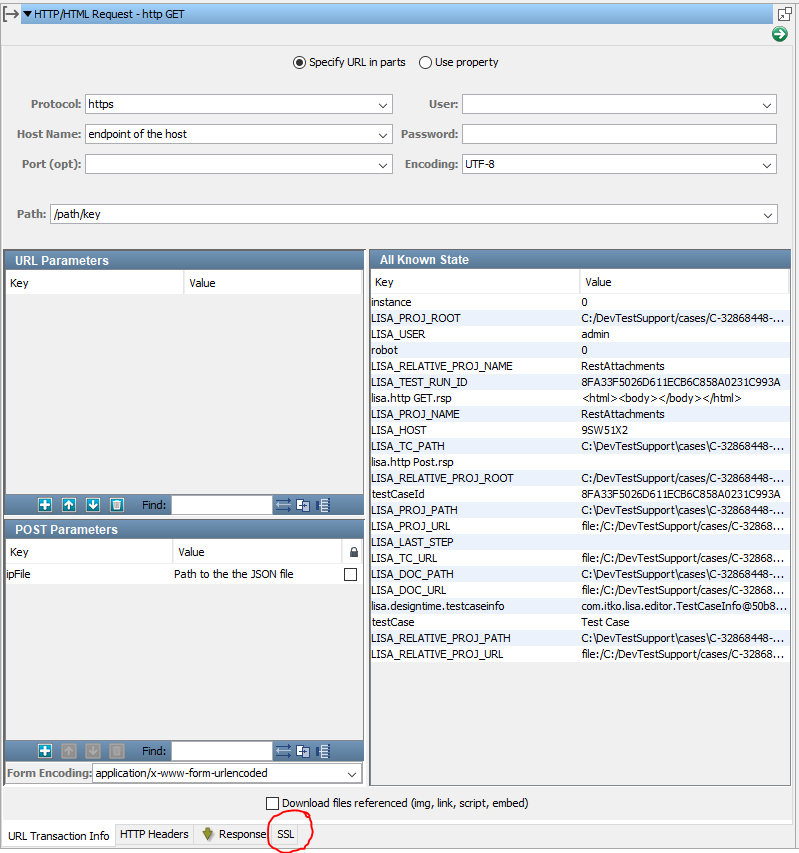 . Configure the cert information in the SSL tab of the HTTP/HTML step.

With the above configuration the execute the step and it should work.