The CA logo and text is static and cannot be modified but it can be hidden by adding below custom CSS in Branding section.
Unfortunately, it can not be re-branded. The workaround is to hide the logo and text itself.
To hide CA logo and 'Identity Portal' text in Navigation Menu:
- Login to Admin UI.
- Go to BRANDING section
- Add Custom CSS
Name: .nav-menu img
Add Attribute
display: none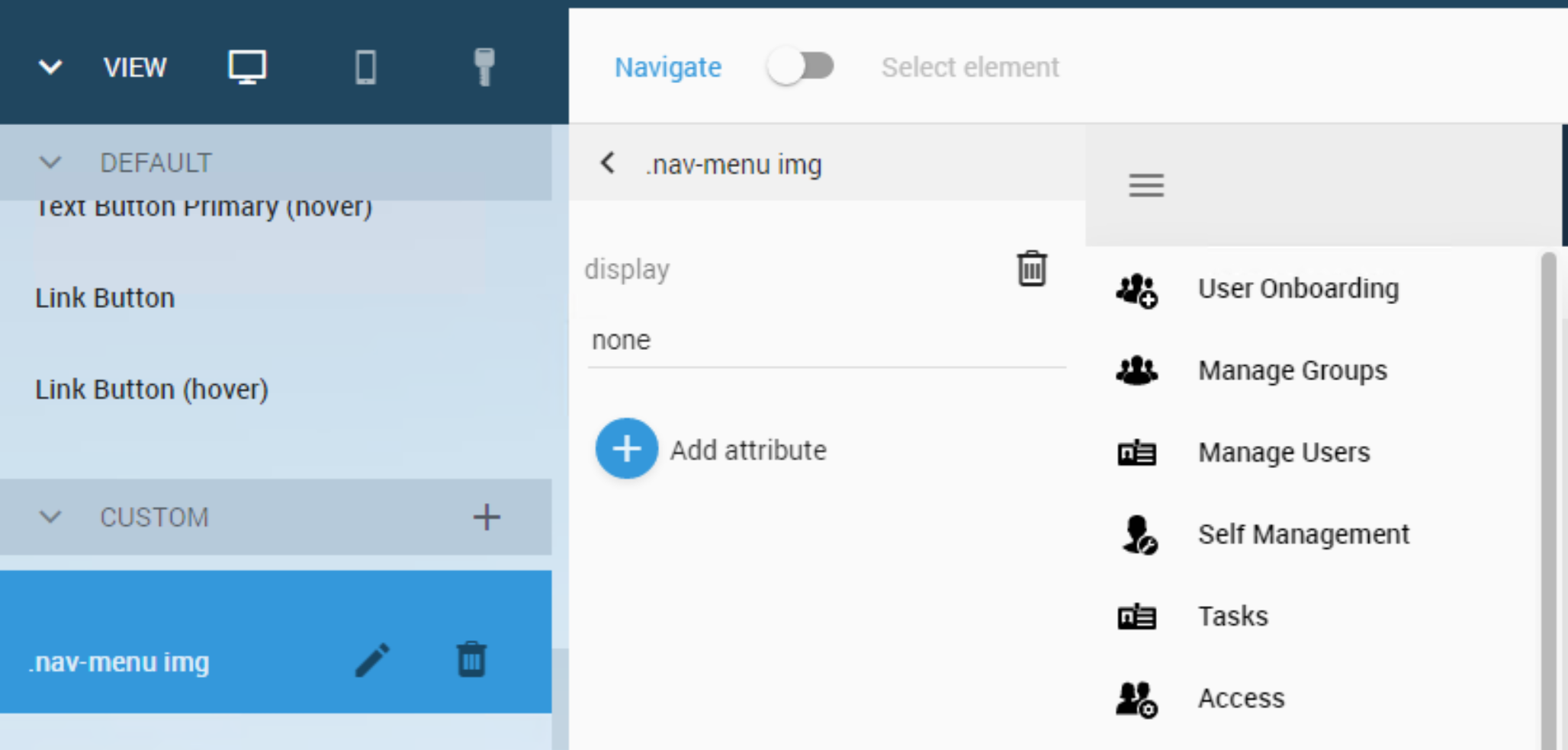 - Add Custom CSS
Name: .nav-menu-header span.ng-binding
Add Attribute
display: none