ALERT:
Some images may not load properly within the Knowledge Base Article. If you see a broken image, please right-click and select 'Open image in a new tab'. We apologize for this inconvenience.
Unable to install cloakware
Article ID: 225402
Updated On:
Products
CA Privileged Access Manager (PAM)
Issue/Introduction
Installation of cloacware freezing in this screen and never go forward: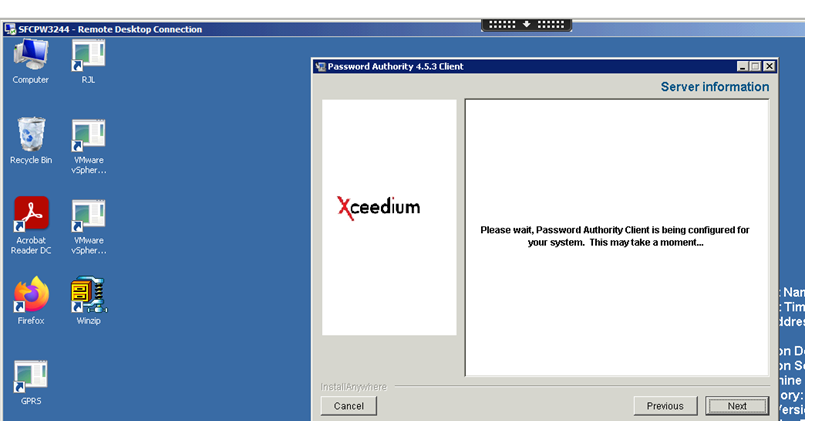 Environment
Release : 4.53
Component :
Resolution
This has been fixed after proper restart of system.