You must delete the entire environment and recreate it. For example, the Environment "32862820_Test", which has two data sources: Travel and Test.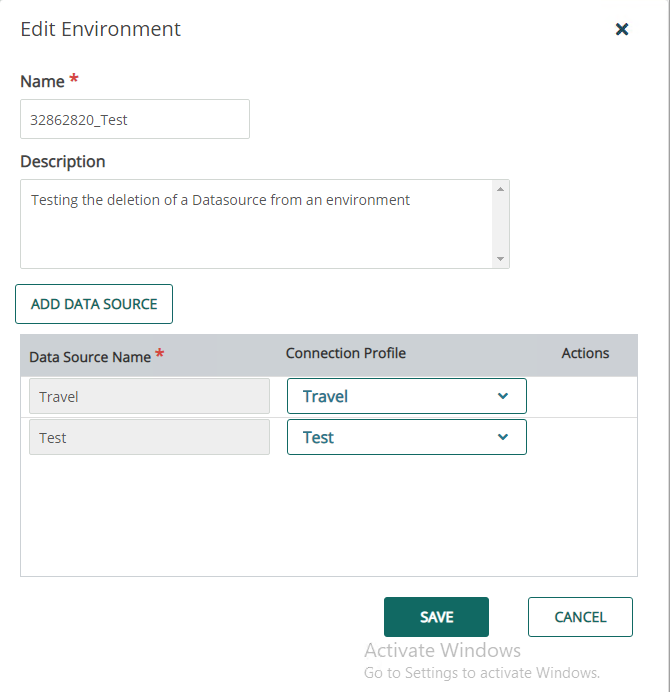 The only way to remove a data source is to delete the environment and recreate it.

Note, you can modify the Connection Profile for an existing Data Source, but you can delete the data source without deleting the entire Environment.
As far as how to remove it from the database, that could get quite messy, since some information is stored in the OrientDB database.