I'm trying to configure the CA AA and Siteminder integration.
Part of this, is to install (only) the Authentication Shim on the Policy Server.
During the console installation, I'm unable to "deselect" the other features.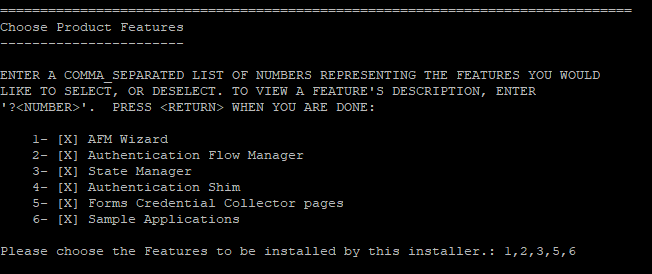 Can you please, let me know, how to unselect/deselect the features, so I can only install #4??