ALERT:
Some images may not load properly within the Knowledge Base Article. If you see a broken image, please right-click and select 'Open image in a new tab'. We apologize for this inconvenience.
Authorize a usergroup to add postconditon.
Article ID: 222551
Updated On:
Products
CA Automic Workload Automation - Automation Engine
Issue/Introduction
Unable to add postconditions to the JOBS and JOBP Objects,the USRG can create and modify JOBS and JOBP, when they go into the JOBP in the JOBS properties to add a new postcondition, they drag and drog return code and when they click on operator this is empty (cf : screen).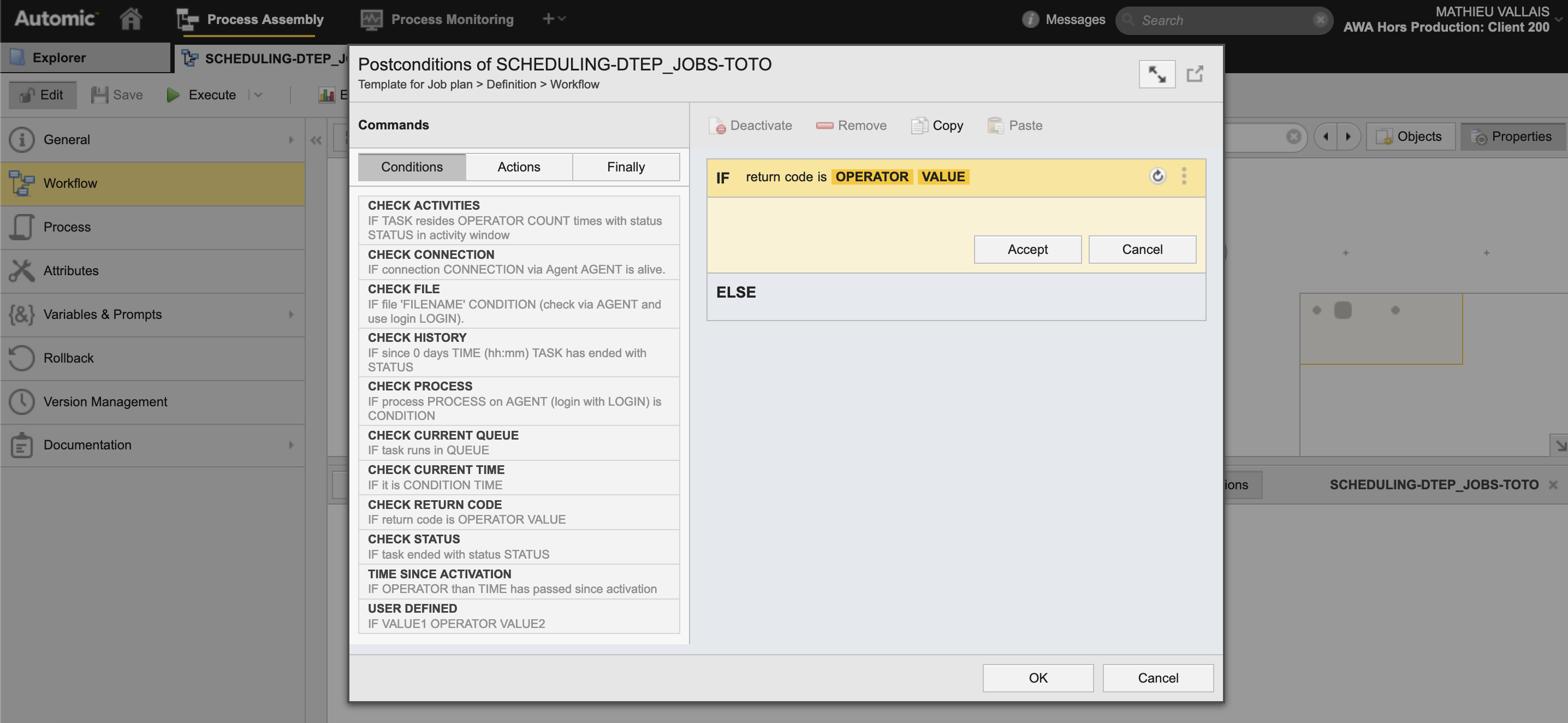 Resolution
Giving permissions to the VARA Object resolved the problem as user accounts are able to access post conditions.