ALERT:
Some images may not load properly within the Knowledge Base Article. If you see a broken image, please right-click and select 'Open image in a new tab'. We apologize for this inconvenience.
Adding new user in EEM
Article ID: 222181
Updated On:
Products
CA Workload Automation AE
Environment
Release : 11.3.6
Component : EEM
Resolution
Please follow the below steps.
1. log in to EEM
2. Choose Manage identities.

3. Put your cursor on the user icon (it will ask you to add a user) and now click on it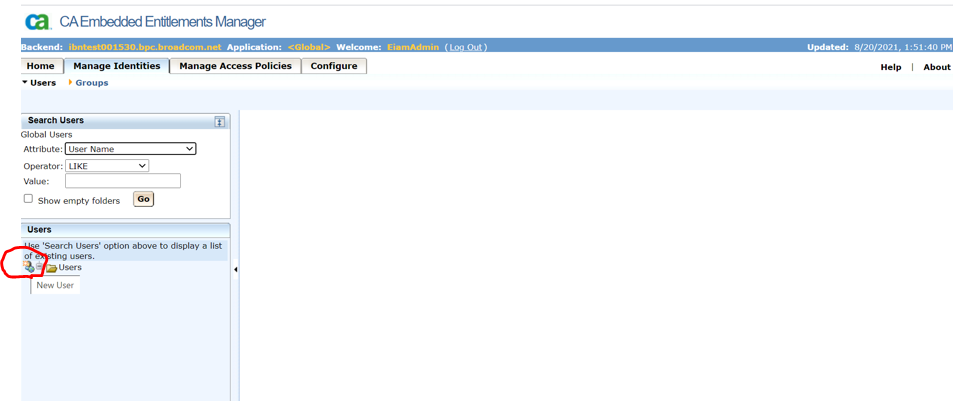 4. Add the details accordingly, and save them. The user is added now.