Per the partner integration guide (PartnerIntegration_NPS.pdf ), please make sure of these two things:
1. Before integrating the VIP Enterprise Gateway NPS plug-in, make sure NPS is configured with third[1]party application and first-factor authentication is successful. If there are issues with the first factor authentication with NPS, contact Microsoft support.
2. VIP Enterprise Gateway NPS plug-in supports only the RADIUS-PAP protocol. When using a client, you must ensure that the communication between client and NPS server occurs over the RADIUS-PAP protocol.
Post the above two checks please confirm the following additional three things (a to c)
a. Cert Location Check -The location where you unzipped the Network_Policy_Server.zip and then pointed the tool to use the VIP certificate (which you downloaded in PEM format) from the correct location. Use the location for the cert as we are suggesting via the screen shots below. Then restart NPS service and perform the tests.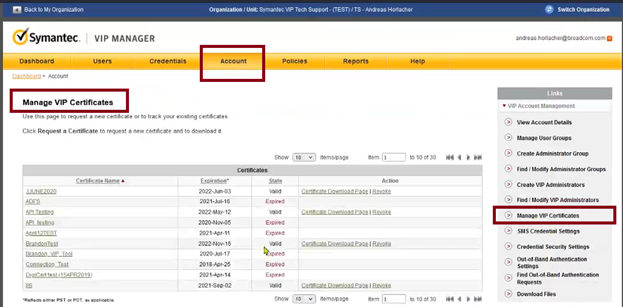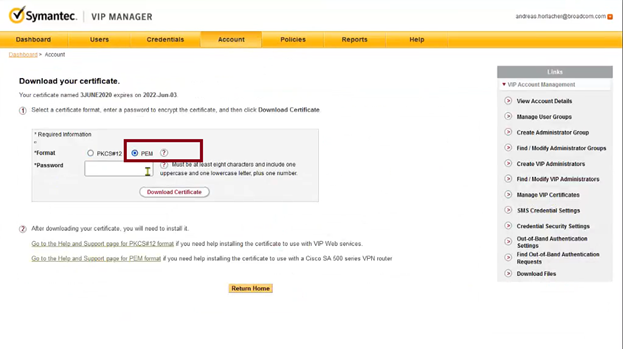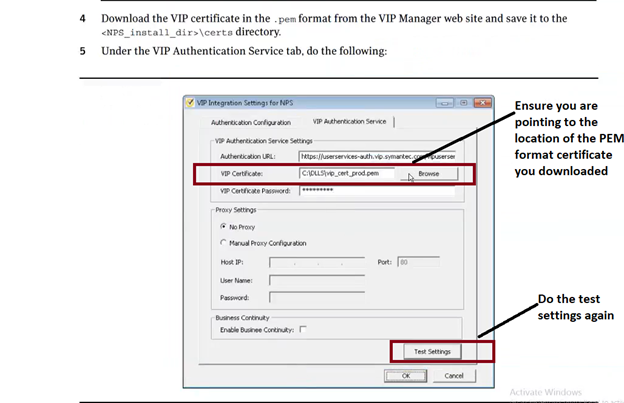 Restart NPS Service.
b. "Run as Administrator" Check - Confirm that you ran the setup below as an Administrator.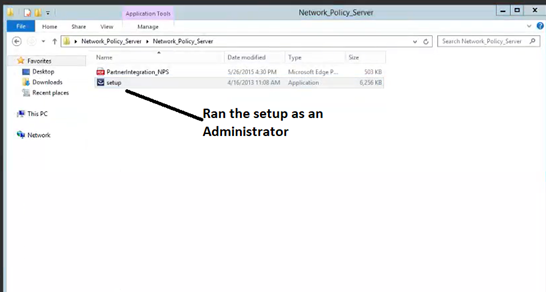 c. RRAS check - Ensure RRAS (Routing and Remote Access is not running on your Windows system where NPS is running.