Please follow these steps to remove the duplicated event codes from the EventDisp files:
1. Edit the $SPECROOT/SS/CsVendor/SDN/EventDisp file on the SpectroSERVER machine.
2. Locate line 1445 (0x67306fc E 0 ) and remove it.
3. Locate line 1274 (0x6730629 E 0) and remove it.
4. Save the changes.
5. In OneClick Console, locate the VNM model.
6. In the Information TAB of the VNM model, expand the SpectroSERVER Control subview and click on the "Update Event Configuration" button.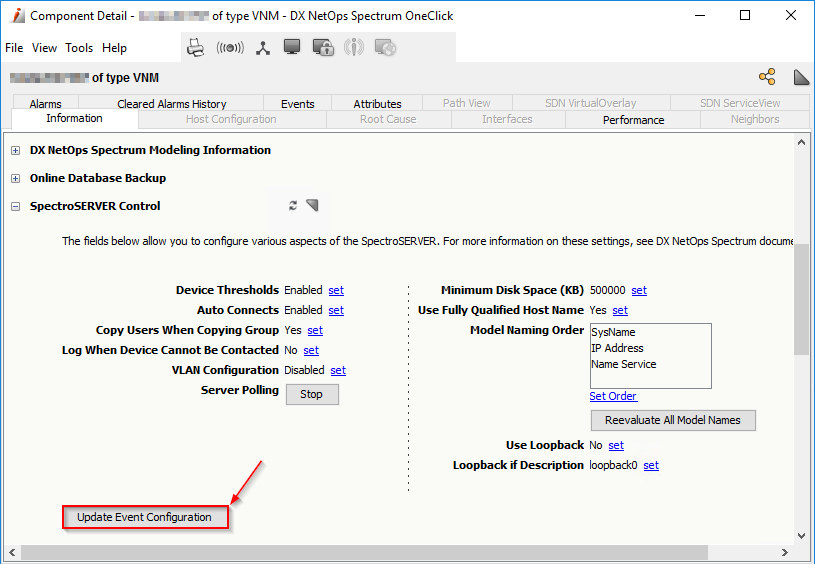 This issue will be addressed in the upcoming Spectrum release.