To allow details to show in the Portal we need to configure the Workflow to trigger on an Event which has fields configured that can be displayed in the Portal's 'Additional Information' area.
Using the same "Modify User" example above, to get the Additional Information to show we need the Workflow to be set on the Event.

First remove the assigned workflow from the specific Admin Task.

Then open System > Workflows > Configure Global Workflow for Event

Locate the Event that requires Approval, in this example "Modify User Event" and click Add: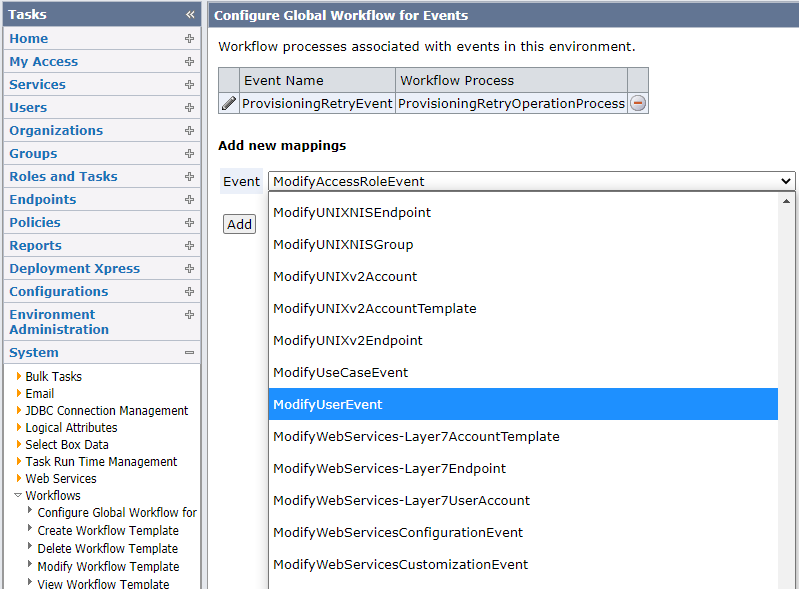 Select your Workflow Process, in this example Single Step Approval: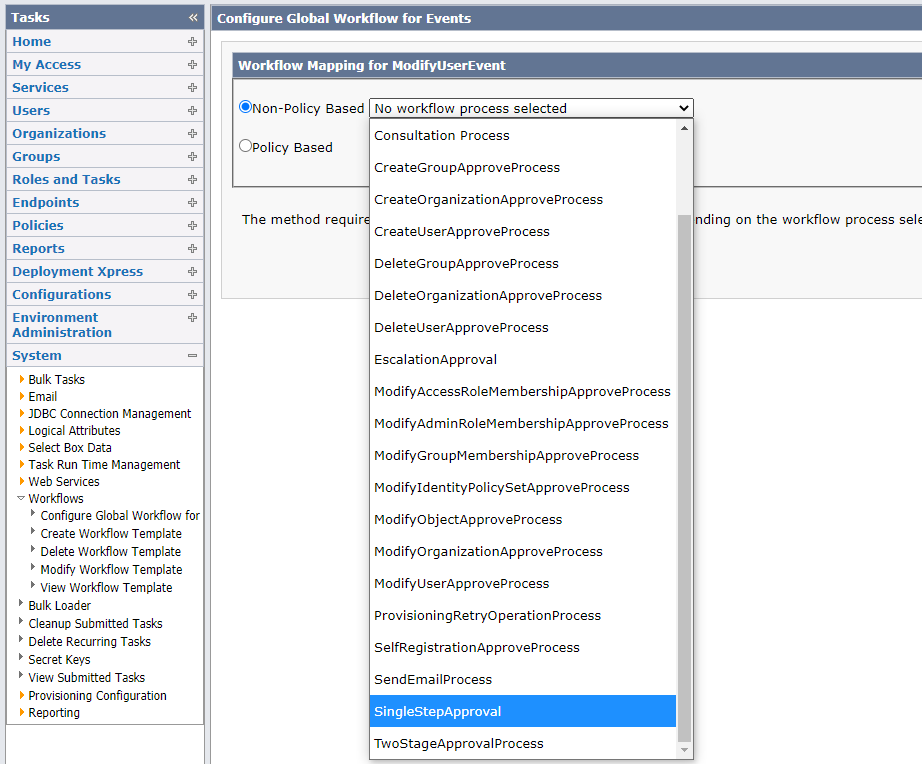 Select the Approval Task, in this example the Approve Modify User task, and configure the Participant Resolver: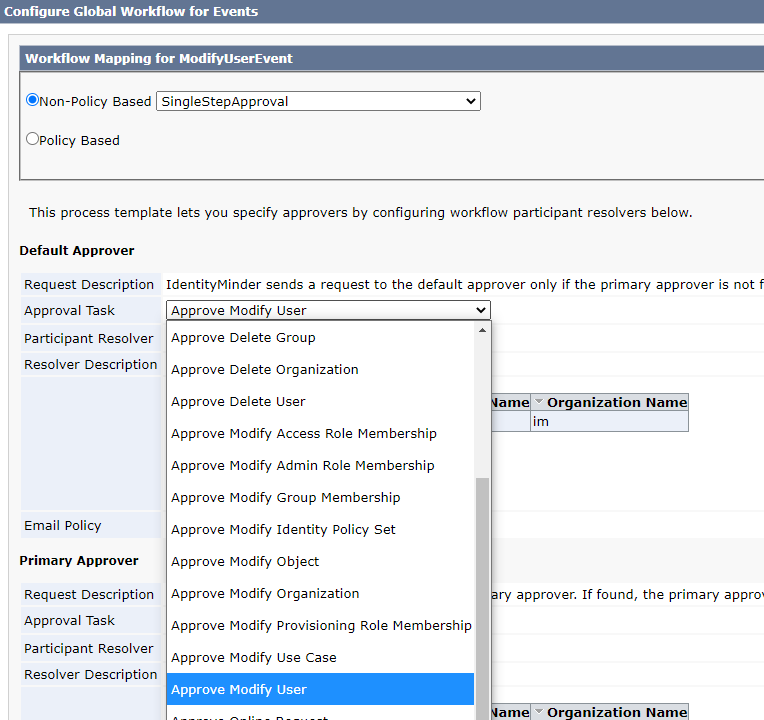 At this point we have removed the Workflow Approval specifically from the Admin Task itself, and setup the Global Workflow For Events to trigger the Workflow for the require Event.


Now when a user is Modify in IDM the Portal will display the "Additional Information" dialog showing detail of what is being approved: