Solution 1.
With admin user Navigate to security.logs URL, i.e. <server URL>/niku/nu#action:security.logs Click Logs -> Edit Configuration
1. Check and Uncheck "Detect Log Configuration Changes Automatically"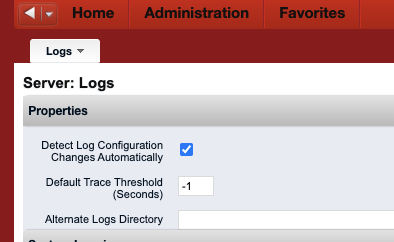 2. Click Restore Default Logger configuration:

If the Logs are still not updating then proceed to the next.
Solution 2.
Restart of the BG service container/POD usually corrects the issue. SAAS customers would need to raise a call with Broadcom support for scheduling the restart activity.