If you are a new user and need to add your Site ID to your profile on the Broadcom Support Portal, refer to the link Build your Profile with Site id
For an existing user who already has a Site ID, you can add additional Site IDs to your profile.
1. Login to the Broadcom Portal: https://support.broadcom.com/
2. Click your Profile drop-down and select the option: Request Site Access.

3. Select the tab Support SIte ID Access and click the Request Access tab.

4. Input your Site ID, along with any Supporting information, and hit the Save button.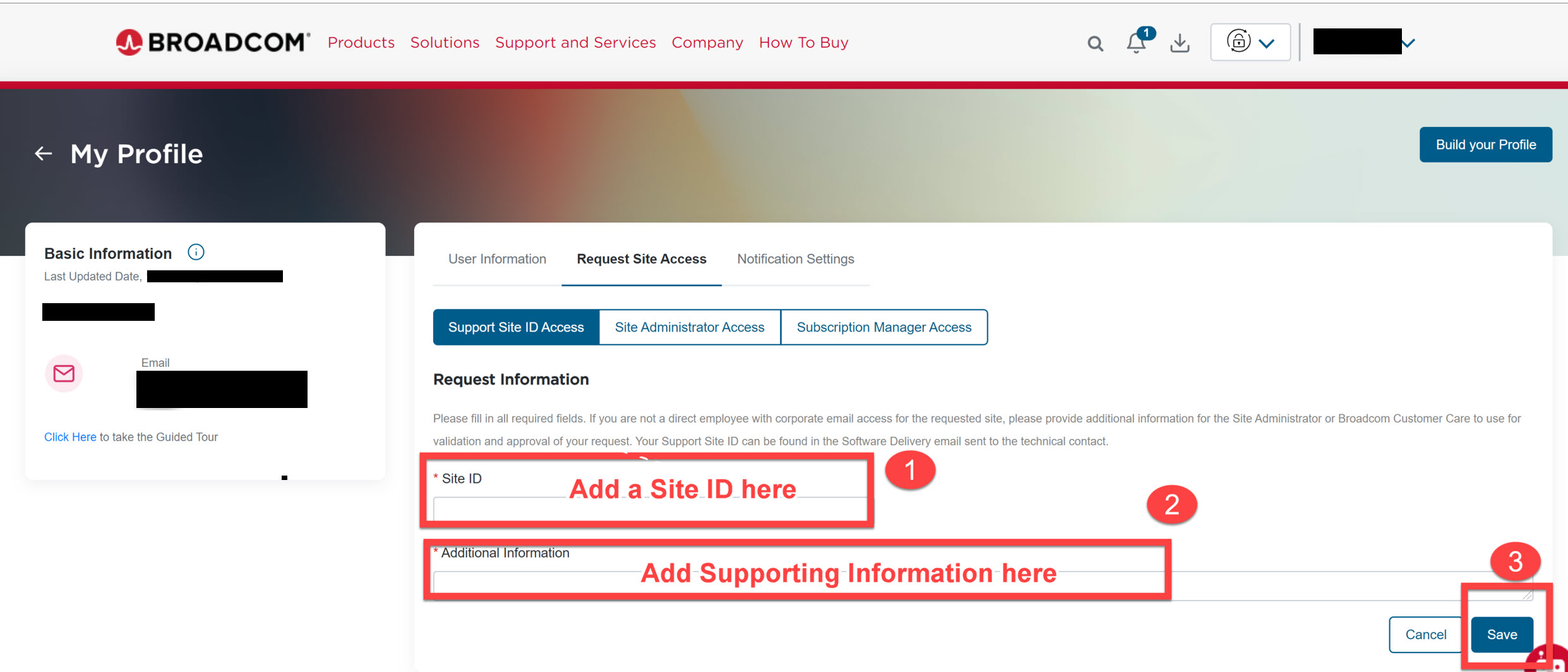 Once the site request for a Site ID access is submitted, the request will either route to the Site ID User Administrator or Broadcom Customer Care, if the Site ID does not have an active administrator. Site Access requests being reviewed by the Customer Care team are processed within 24 hours or sooner.