CA Directory Management UI Installer Hung
Article ID: 188712
Updated On:
Issue/Introduction
When try to install CA Directory Management UI, after setting all the details and clicking install, the installer hung for several minutes and did not stop even after canceling.
The program had to be ended via task manager.
Error message: "No error"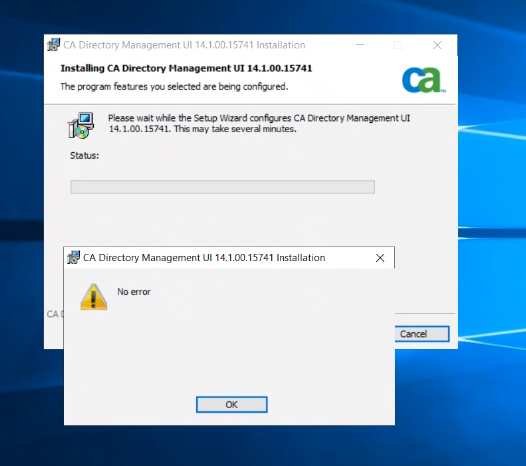 Cause
One of the possible root causes is the JDK version installed on the Windows machine.
Resolution
If the JDK installed is 8u231, remove it and install the JDK 8u181.
Try to install the CA Dir Management UI again.

If needed you can update the JDK version after the installation works fine.