Unable to open an Exported Excel file with an error "The file is corrupted and cannot be opened".
Article ID: 186865
Updated On:
Issue/Introduction
When opened an Excel file generating from 'Export to Excel (Date Only)' option, an error message "The file is corrupted and cannot be opened" appears as per the following screenshot and it cannot be opened.

The file cannot be opened with an error message "Problems came up in the following areas during load" even after the file is saved in a local drive.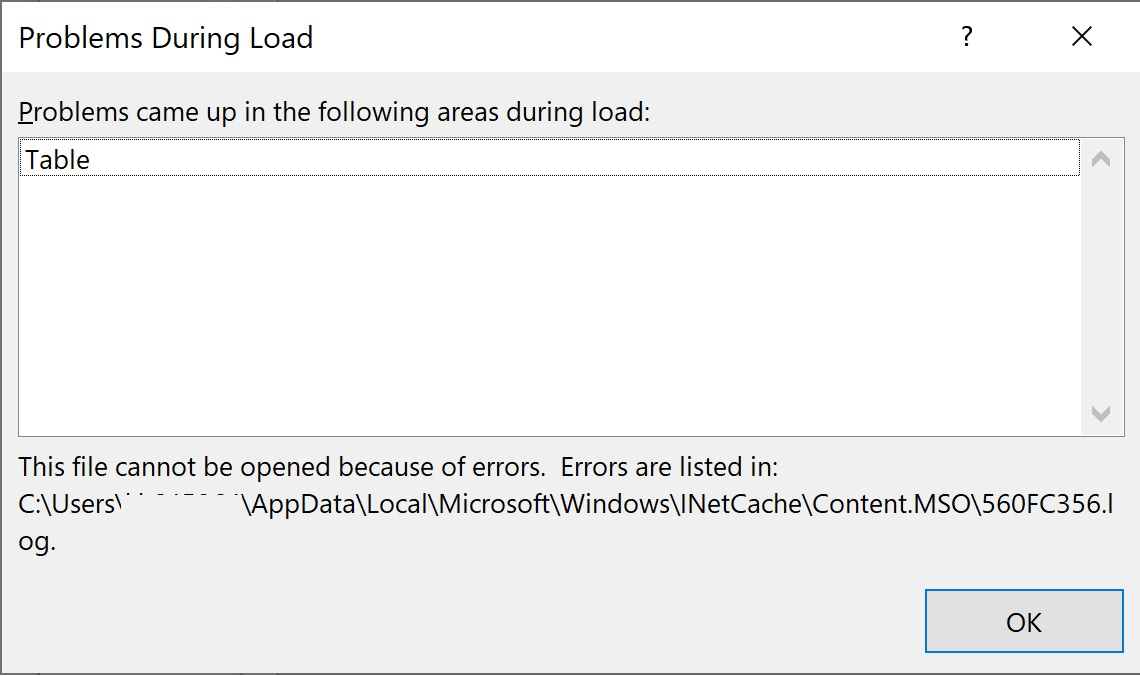 Environment
Release : 15.7.1
Component : CA PPM SAAS APPLICATION
Resolution
Open an Excel log file generated under the folder displayed in the error message. It generally shows a cause of the problem.

e.g.
XML ERROR in Table
REASON: Bad Value
FILE: C:\Project_List.xls
GROUP: Cell
TAG: Data
VALUE: 0115-08-01

In the above case, a bad value has been entered and shown in the project list.

1. Open the Excel file by using an editor to display the XML format data.
2. Search for the bad value "0115-08-01" and check what field contains it and what data type is required.
3. Log into PPM and open a Project List and update it with the correct format data.
4. After the saving the change export the list to Excel again.