Where to find the sample job?
The sample job is added under Jobs > Samples> Windows 10 Upgrades > Windows 10 – InPlaceUpgrade(needs edit) path.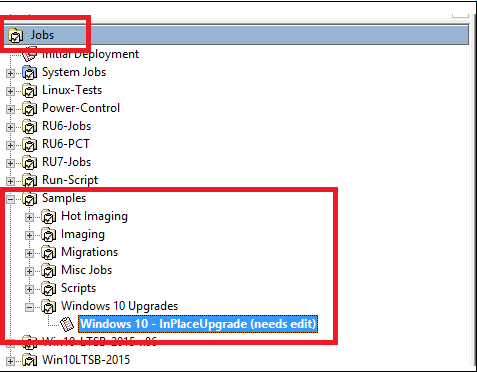 Pre-requisites:
Ensure that following pre-requisites are met:
This job must be run in an administrator context on client machine.
Ensure that the Antivirus program does not block the Windows setup.exe.
Usage:
You must provide the following details in the script:
Path to the extracted Windows 10 ISO till setup.exe.
Product Key