AIP classification labels have IDs and names.
For example. label: MSIP_Label_XXXXXXXX-YYYY-ZZZZ-KKKK-UUUUUUUUUUUU_Name=Business Critical;
XXXXXXXX-YYYY-ZZZZ-KKKK-UUUUUUUUUUUU (X,Y,Z,K and U - are either numbers or Latin letters) is label ID, Business Critical is presented classification name.

Keyword policy defined to search just for the classification name Business Critical may cause a lot of false positives as these words may be detected not only in metadata which is not a goal when looking for files with AIP labels applied.
If you define keyword rule using Name=Business Critical - it may not be detected for word/excel files because labels in MS Office files' metadata is defined using different template:
Name : Business Critical
The best option will be keyword rule with proximity match: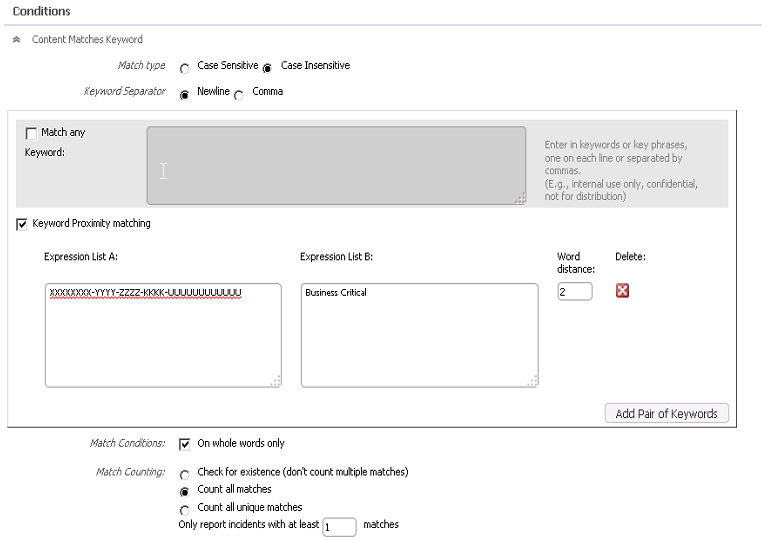 but it needs a review of a few test incidents to define proper maximum word distance ( less is better).
Another solution (but may have more false positives than first one ) to cover this type of data is to use label ID ( XXXXXXXX-YYYY-ZZZZ-KKKK-UUUUUUUUUUUU) as a keyword rule together (via "and" condition) with Business Critical as another keyword rule: