To perform a clean boot:
1. Click Start, type Run in the "Search programs and files" box and hit enter.
2. In the Run box, type msconfig and hit enter
3. The System Configuration window will appear and default to the General Tab. Select the "Selective Startup" radio button.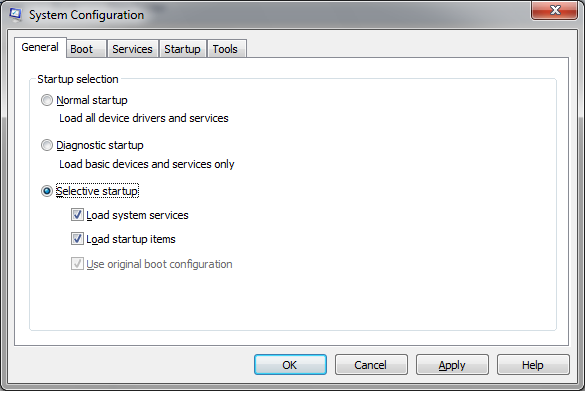 4. Select the Services Tab and check the "Hide all Microsoft services" box.
5. Click the "Disable All" button and then check the box labeled "Symantec Ghost Client Agent"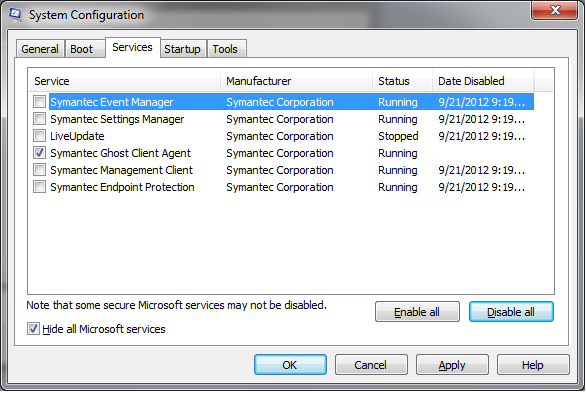 6. Select the Startup Tab and click the "Disable All" button.
7. Check the box labeled "Symantec Ghost Solution Suite"
8. Select the General Tab. It should look like the image below. Click OK.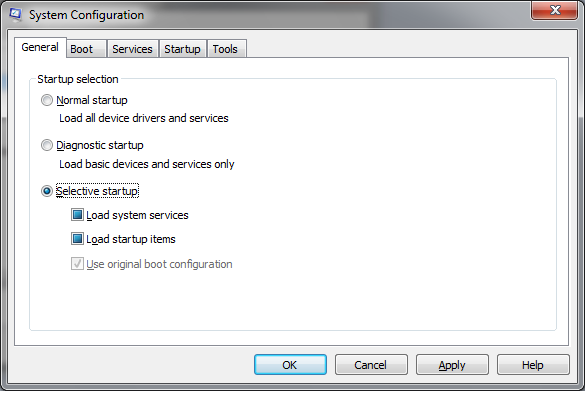 9. You will be asked to reboot the machine.
Once the machine has rebooted, check to see if the problem you were experiencing still exists. If not, then try adding in services one at a time until you find the conflict.
To reset the System Configuration back to normal follow steps 1 and 2, select the "Normal Startup" radio button and reboot the machine.