DLP 11.1 has role based privileges (RBAC) which allow SPC to integrate using that user. In DLP, under System -> User Management -> Roles -> Configure Role under User Privileges - System there is a check box labeled "Symantec Protection Center Registration" which allows that user registration and deregistration rights for the SPC 2.x product integration.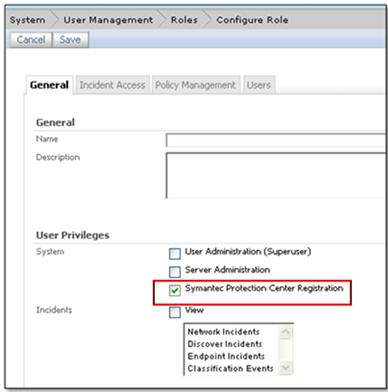 After SPC 2.0 has been registered this setting can be disabled.

Changing this setting is not required when adding users in SPC that are linked to DLP.
The administrator role is a system role that we discourage customers from using after initial installation, and should not be used for the integration.