"Error loading config" after booting a PAM OVA template in a VMWare system.
Article ID: 145302
Updated On:
Products
CA Privileged Access Manager (PAM)
Issue/Introduction
Just after deploying the PAM OVA template on a VMWare system, the following error appears on top of the blue menu, a couple of minutes after booting the appliance: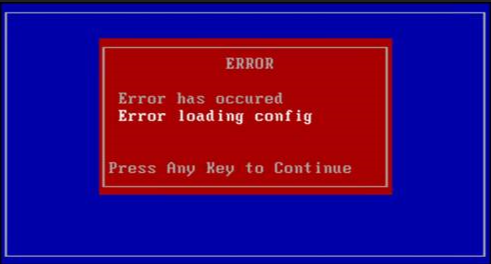 After that, the appliance becomes unresponsive or performs extremely slowly.
Environment
Product: Privileged Access Manager
Version: All Versions
Resolution
A possible likely cause for this problem to occur is deploying the PAM OVA template using ESXi directly instead of using the vSphere Virtual Infrastructure Client or vSphere web client.
So, please use vSphere to deploy the appliance as stated in the product documentation.
Additional Information
Please check the related documentation to deploy a PAM OVA template to a VMWare System: