Log in per usual to the support portal.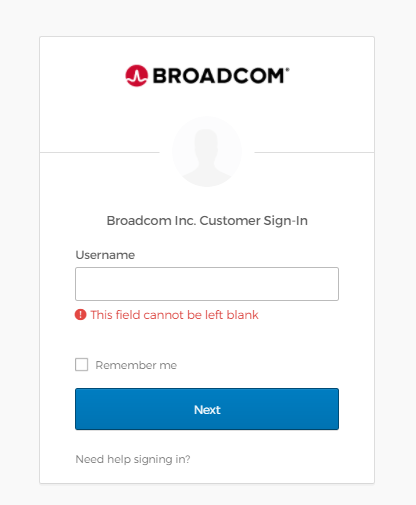 Upon clicking the Next button, enter the password and check the Terms of Use and Privacy Policy.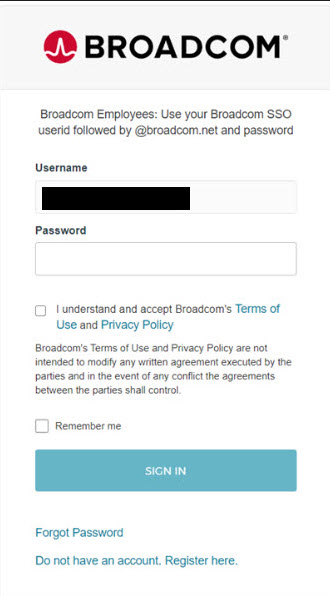 After logging in with your support portal User ID and Password, the user will see a screen asking to send the Email Authentication code as shown below.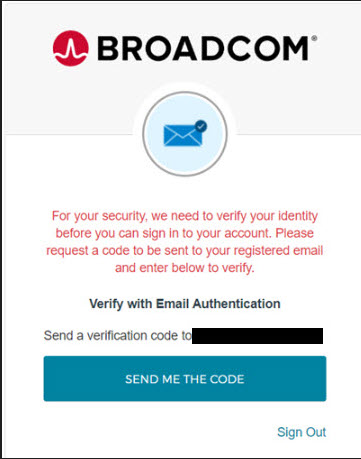 When ready to receive the Authentication code via email, click the "SEND ME THE CODE" button. You will receive an email from [email protected] with the subject "Broadcom Login Security Code" with the Authentication code.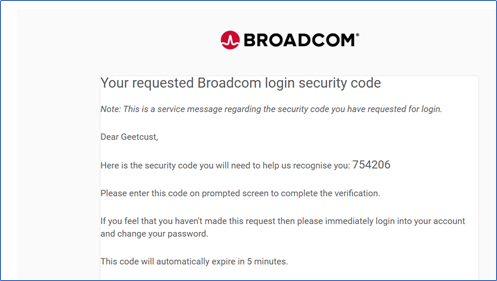 Use the code from the email to enter into the Authentication screen and click "VERIFY"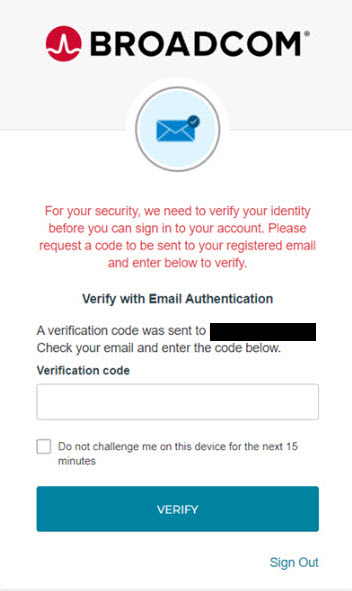 Additionally, you may click "Send again" if you have not received the code. The MFA Token will remain accessible for 15 minutes (this was increased from 5 minutes in order to accommodate users with slower email servers/routing rules in place).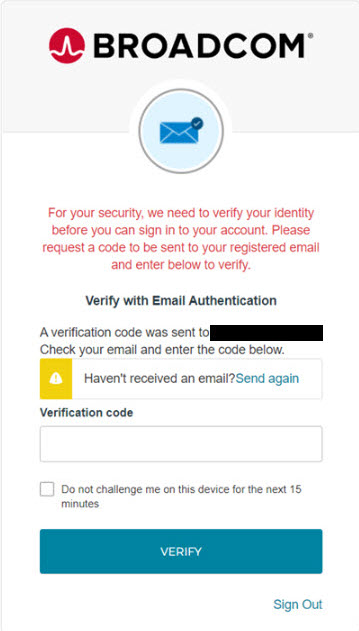 Authentication emails will be sent to the email used to log in to the portal. If you have not received the email, please check your local Spam or Junk folders or any additional Corporate Spam folder. Verify with your email administrator that the email address is not being blocked.